The legal and financial uncertainties overhanging a Colorado credit union that serves cannabis businesses have an added wild card: The executive who recently filed a wrongful termination lawsuit against Partner Colorado Credit Union and its high-profile CEO has his own legal problems.
Matt Cochran – who was hired last summer by Partner Colorado CEO Sundie Seefried and now accuses her of repeated cocaine use – is one of three defendants in a suit brought by three Colorado investors in a state district court.
In their suit, filed last June, the investors allege they were misled about a marijuana financial services company, Colorado-based BudTeller, where Cochran was president, according to the lawsuit.
Cochran denies the allegations. One of the three defendants has since reached a settlement.
The case raises questions about Cochran's own background as well as his suit targeting Seefried, Partner Colorado and Safe Harbor Services, a new marijuana banking business majority-owned by the credit union.
At the same time, the legal maneuvering has raised questions about the future of Safe Harbor Services and its ambitious plan to serve cannabis businesses across the nation.
The president of a Las Vegas-based company hired to develop banking compliance software for Safe Harbor said the unit faces financial difficulties because of Cochran's lawsuit, which was filed in January.
"Safe Harbor is in a pretty tenuous position right now because they have no capital, no assets, no ability to raise capital with the lawsuit against them," said Cody Hershey, president of Integrated Compliance Solutions.
"So, they're in a tough spot because they can't really raise capital."
The software company ended its business relationship with Safe Harbor earlier this month.
Safe Harbor declined to comment on Hershey's assessment.
Investor lawsuit
In their lawsuit against Cochran, the investors – Michael McGonigle, Celeste Pfeifer and Richard Wigton – said they lost roughly $300,000 through their investments in BudTeller.
Calls to the phone number listed on the BudTeller website did not go through.
According to the investors' lawsuit, Cochran and two other defendants – Michael Connolly and Larry Sherman – solicited the trio to invest in BudTeller's parent, Teller Holdings. Efforts to reach Connolly and Sherman were unsuccessful.
The three investors said BudTeller was pitched as offering banking, credit card processing, cash management and compliance solutions to the cannabis industry.
Those services would purportedly be offered through kiosks in licensed marijuana stores.
The investors said they were told that BudTeller would need to pay consulting and legal fees of $1,000 a month over two years, or a total of $24,000.
According to the lawsuit, the defendants also told the three investors that BudTeller's kiosks were fully functional and the company would be profitable by July 2016.
Persuaded by the pitch, the investors each formed a limited liability company in 2016, according to their lawsuit. Each pumped $100,000 into BudTeller.
Soon afterward, however, the three said they learned that BudTeller's services and kiosks were not operational.
According to their lawsuit, the investors also learned BudTeller had signed a consulting agreement with a Colorado firm, Fidelity Consulting.
The suit contends that the head of Fidelity Consulting was Michael Connolly, Cochran's co-defendant, and the contract Fidelity signed with BudTeller was valued at $300,000 – the same sum the three investors had wagered on BudTeller.
According to the lawsuit, the plaintiffs learned after investing in Teller Holdings that Cochran was alleged to have used company funds for personal use in a job he held before BudTeller.
According to the lawsuit, "despite Plaintiffs' combined investment of $300,000 as of May 2016, BudTeller had no revenue and only $30,000 remaining in its account by September 1, 2016."
The suit noted that the company had ceased operating.
The plaintiffs' attorney in the BudTeller case, Ronald Wilcox of the Wilcox Law Firm in Denver, said he had not yet identified at which company Cochran allegedly misspent the funds.
Cochran has denied the allegations and said the suit will soon be done.
"We're at the 1-yard line of this going away," Cochran said of the suit in a phone interview. He declined to specify if he expected the suit to be dropped, dismissed or closed in some other way.
But Wilcox, the plaintiffs' lawyer, wrote in an email that the suit is not going away.
He explained that the plaintiffs had settled with one of the BudTeller defendants, Larry Sherman, and that in closing Sherman's case the court had inadvertently concluded the case against Cochran and Connolly.
Wilcox said the court has been informed of the error and expects the lawsuit against Cochran and Connolly to be reinstated shortly.
Wrongful termination case
Cochran's lawsuit comes after Seefried hired him last July to help launch Safe Harbor.
The unit was created to help financial institutions comply with rules and laws when serving MJ companies.
In the lawsuit, filed last month in a Colorado district court, Cochran and his wife, Mindy Ganze, allege Seefried improperly fired the couple last year.
The suit contends Ganze, who briefly worked for Seefried, was ousted in part because she witnessed Seefried use cocaine on several occasions.
Safe Harbor vehemently denies the allegations, calling them "groundless."
Seefried was not available for comment.
Safe Harbor's future
Cochran's lawsuit has raised questions about Safe Harbor's own future.
Integrated Compliance Solutions ended its agreement with Safe Harbor earlier this month after the software company said it hadn't been paid for two months.
Hershey, the company's president, also said Safe Harbor committed other contractual violations.
Without a software developer, Safe Harbor's mission to bring cannabis banking to legalized states across America would seem to be in jeopardy.
"They've acknowledged that there were some illegal acts committed and some breaches of fiduciary duty, and they've basically said, 'What makes this all go away?'" Hershey said.
Hershey said Integrated Compliance Solutions has made settlement proposals to Safe Harbor that include taking over the company.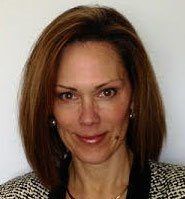 Cochran's attorney has made a similar settlement proposal to Safe Harbor, but the credit union rejected it, he said.
The proposal would reinstate Cochran in the company, remove Seefried as chairwoman and reduce Partner's stake in Safe Harbor – currently at 80% – to below 50%, according to Robert Liechty of the Hamilton Faatz law firm in Colorado.
Liechty is representing Cochran and Hershey.
Donnie Emmi, a lawyer for Safe Harbor's parent, Partner Colorado, said that while the company typically doesn't comment on litigation, "we will say there has been no acknowledgement that illegal acts were committed, so Mr. Hershey's and Mr. Cochran's statements regarding such are completely manufactured."
Emmi also said there is "no pending settlement deadline or current settlement discussions" with Cochran or ICS.
"Safe Harbor will defend the baseless allegations in court and will proceed accordingly with ICS, despite their efforts to use the press to try and malign Safe Harbor's good name," she added.
Meanwhile, it's unclear whether businesses that have worked with Safe Harbor will continue to do so.
CanPay, which partnered with Partner Colorado on a payment system in Hawaii, declined to comment on whether it's still working with Safe Harbor.
Colorado-based CanPay offers electronic payment solutions to marijuana businesses.
Omar Sacirbey can be reached at omars@mjbizdaily.com