A husband and wife who held key positions at a Colorado credit union that serves marijuana companies have filed a lawsuit claiming they were fired in part because one of them witnessed the company's high-profile CEO using cocaine on several occasions, Marijuana Business Daily has learned.
The wrongful termination suit lists Partner Colorado Credit Union, its CEO – Sundie Seefried – and the company's president/chief legal officer as defendants.
The husband, Matt Cochran, was hired by Partner Colorado Credit Union to run its cannabis banking subsidiary, known as Safe Harbor Services. His wife, Mindy Ganze, served as the unit's operations manager.
Safe Harbor Services vehemently denies the allegations
contained in the lawsuit
, calling them "groundless."
An investigation conducted by a Denver law firm on the credit union's behalf found that there was no truth to the claims.
If the Jan. 30 suit holds any merit, though, it could prove damaging to Partner Colorado and its ambitious plan to provide banking services to legal marijuana businesses in multiple states.
At the very least, the lawsuit isn't good publicity for the cannabis industry, especially given U.S. Attorney General Jeff Sessions' open hostility toward marijuana.
Cocaine allegations
Cochran started consulting for Partner Colorado in March 2017 before being hired in July 2017 to lead Safe Harbor Services.
The lawsuit alleges that Seefried fired Ganze because she saw the CEO use cocaine on at least five occasions.
In addition to serving as Safe Harbor Services' operations manager, Ganze served as Seefried's personal assistant.
"Ms. Seefried wanted to terminate Ms. Ganze so that, in the event Ms. Ganze reported this cocaine use, Ms. Seefried could argue that Ms. Ganze was doing so to retaliate for her own termination," the lawsuit alleges.
In a statement, Safe Harbor Services rejected the allegations.
A related investigation conducted by Mary Beth Schroeder of the Spectrum Legal Group on behalf of the subsidiary concluded the husband and wife fabricated the allegations, according to a Jan. 11 summary report signed by Schroeder. Schroeder declined to comment.
"This former employee's lawsuit against Safe Harbor Services is frivolous, groundless and vexatious, " Donnie Emmi, outside counsel at Safe Harbor Services, said in a statement.
"We will defend this suit vigorously, and we're confident the facts will prove that these baseless, slanderous allegations were completely manufactured by the plaintiffs."
Seefried was not available for comment.
A promising start
Seefried hired Cochran last July to spearhead the new Safe Harbor Services business unit, which was based on the so-called Safe Harbor banking program she developed for Partner Colorado to serve legal marijuana businesses in Colorado.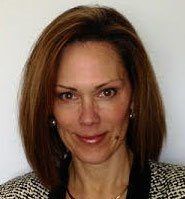 Partner Colorado officials have said the credit union takes in about $80 million in cannabis deposits per month.
"We want to expand the cannabis banking program nationally," Cochran told Marijuana Business Magazine shortly after being hired.
Cochran hired staff and found a software company – Integrated Compliance Solutions – to develop the compliance software for the Safe Harbor Services program. And in the fall, he launched a beta test with six financial institutions.
Those institutions were interested in getting into cannabis banking and using the Safe Harbor Services program to do so.
Seefried appointed Cochran chief operating officer in October.
Executive clash
But by November, the relationship began to fray.
According to the complaint, an attorney for the Wright-Patt Federal Credit Union in Ohio allegedly told Cochran that he suspected Seefried was "on something" while giving a presentation in early November to "six financial institutions/potential customers" at a seminar before Safe Harbor Services' launch.
Cochran relayed those concerns to a representative from ICS – which had bought a 20% stake in Safe Harbor, while Partner Colorado owned the other 80% of the company – and to a Safe Harbor attorney.
The suit said Cochran never heard back about the matter and that he and Ganze were put on administrative leave on Nov. 13, 2017. They were later ousted.
The suit also alleges that Ganze saw Seefried use cocaine several times.
"Ms. Seefried knew that Ms. Ganze had seen Ms. Seefried use cocaine on at least five occasions: two times in Perry's Restaurant, one time in Redlands Restaurant, once in Ms. Ganze's house, and once in a friend's house," the suit alleges.
An attorney for the couple, Robert Liechty, said that ICS was also planning to bring a complaint against Seefried and Safe Harbor.
"They will be a plaintiff in a different case," Liechty said.
He added that Seefried had become difficult to work with.
"ICS couldn't work with her anymore," Liechty said. "She would insist on doing things her own way."
He also charged that Safe Harbor hadn't paid ICS for two months. "They were just stiffing them," he said.
An ICS official could not be reached for comment.
Allegations called a fabrication
A Jan. 11 investigation summary by Spectrum Legal Group appeared to counter the claims in the suit. The investigation was conducted on behalf of Safe Harbor Services.
According to the summary, Cochran and Ganze fabricated allegations about Seefried's leadership fitness and alleged cocaine use after hearing that the CEO planned to terminate Cochran because of his involvement in a separate, unrelated lawsuit. In that suit, Cochran allegedly misled an investor in a private stock deal.
Cochran's attorney said that lawsuit was inconsequential to his ability to manage Safe Harbor and that Seefried used the lawsuit as a pretext to fire Cochran.
"Why Sundie and Katrina (Skinner) decided to bury Matt and Mindy rather than moving forward to try and resolve this is beyond me. Safe Harbor is going to be out of business," Liechty said. Skinner is Partner Colorado's president, CLO and compliance officer.
Liechty also claimed that after being fired, Cochran told Seefried he and Ganze would file a wrongful termination lawsuit unless Partner Colorado accepted a settlement proposal stipulating that Seefried and Skinner be removed from the subsidiary and that Cochran be named CEO.
The proposed settlement also mandated that Partner Colorado, which Seefried would still head, reduce its stake in Safe Harbor Services to less than 50%.
But Partner didn't respond to the settlement proposal, so the lawsuit was filed, according to Liechty.
Omar Sacirbey can be reached at omars@mjbizdaily.com