The publicly traded firm Cannabis RX has acquired three commercial buildings in Florida that it hopes to lease or sell to medical marijuana cultivation operations if the state legalizes MMJ this fall.
The buildings – located on 9 acres of land near Sarasota-Bradenton International Airport – total 209,000 square feet of space, which is roughly the size of three or four supermarkets.
The Arizona-based company reportedly shelled out $1.26 million for the properties.
"Given the current push to legalize and regulate medicinal marijuana in Florida, we believe this well located property would serve as an ideal location for a licensed grow facility and/or distribution center," said Llorn Kylo, chief executive officer of Cannabis Rx, which trades on the over-the-counter markets under the symbol CANA.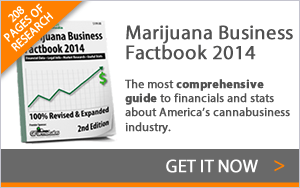 Cannabis Rx, which provides real estate and funding to marijuana companies, is one of dozens of businesses planting roots in Florida in anticipation of MMJ legalization. A measure will appear on the November ballot to legalize cannabis for medical purposes. It needs at least 60% of the vote to pass.
So what happens if the state doesn't legalize medical marijuana? Cannabis Rx said it is "confident" it can maximize the value of the properties regardless.