Nevada casino mogul Sheldon Adelson is easily the biggest backer of Drug Free Florida, the campaign fighting a medical marijuana ballot measure that voters will weigh in on this November.
He previously donated $2.5 million to Drug Free and upped that with another $1.5 million contribution on Sept. 25, according to state records.
That means Adelson, whose net worth is reportedly around $32 billion, is responsible for $4 million of the $4.7 million Drug Free has raised to date. His contributions helped make an immense TV ad buy in September possible for Drug Free.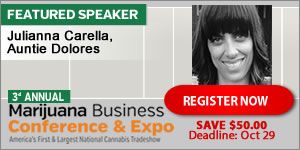 The controversial ads allege that Amendment 2, Florida's MMJ ballot measure, would allow convicted felons to deal marijuana.
After Adelson, the next biggest contributor to Drug Free is the Carol Jenkins Barnett Family Trust, which has so far donated $540,000.