The U.S. House of Representatives has voted to block the Drug Enforcement Administration from using federal funds to target state-legal medical marijuana businesses and patients.
It marks the first time a chamber of Congress has backed a measure that seeks to prevent the government from cracking down on businesses in states with cannabis laws.
The Senate must still weigh in on the issue, so it's not a done deal yet. But advocates were quick to call the development a milestone for the industry.
"This historic vote shows just how quickly marijuana reform has become a mainstream issue," said Tom Angell, chairman of the Marijuana Majority, a cannabis advocacy group. "The last time a similar amendment came up it didn't come very close to passing but, since then, more states have passed medical marijuana laws and a couple have even legalized marijuana for all adults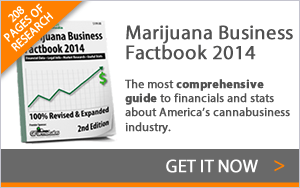 The proposal – which inserts an amendment into the Commerce, Justice, Science and Related Agencies Appropriations Act – could help put an end to the raids that plagued the cannabis industry for years.
If the amendment gains final approval, dispensaries, growers and processors could carry out their business without fear of being targeted by the DEA. Oversight of these businesses would fall on the backs of local law enforcement.
Many in the industry predict that the amendment would significantly increase patient counts in most states, as they would no longer have to fear the federal government.
The amendment has been offered seven times in the House since 2003, however each time it has failed to gain approval. Of the 219 votes in favor this year, 49 came from Republican lawmakers.
To advance further, a senator must propose a similar amendment to the appropriations bill. Then, the Senate must approve of its addition to the bill in a committee vote before it heads to a full vote. That process could take two to three weeks, said Dan Riffle, director of federal policies for the Marijuana Policy Project.