Marijuana advocates in Delaware believe the state continues to drag its feet in implementing a 2011 law that legalized medical marijuana dispensaries.
The state's governor approved a plan last year to allow a single pilot medical marijuana dispensary to serve the state's 55 patients. The dispensary will be allowed to grow up to 150 plants and stock no more than 1,500 ounces.
Requests for proposals to run the single dispensary were issued in late 2013, and seven businesses have applied. The state has yet to name the winner of the business license. The expectation is for the vendor to begin growing cannabis in July so that sales can begin in September.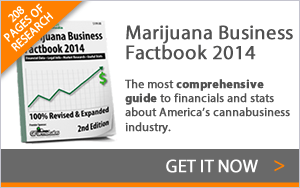 Advocates believe the lag time is due to the state pursuing the single dispensary model, instead of allowing one in each county, which the law allows. Delaware's Health Authority has the power to decide if the program should be expanded.
"We would just like the law implemented as it was written," said Zoe Patchell, a legislative correspondent for the National Organization for the Reform of Marijuana Laws. "If it was any other law, it would have been implemented by now."
The state argues that it has delayed implementation due to confusion about how federal authorities would enforce medical marijuana sales.