The president of a Colorado edibles company is firing back at chocolate giant Hershey, which is suing the cannabis firm over trademark violations.
Last week, Hershey filed suit against TinctureBelle LLC, arguing that the company is purposely trying to confuse customers by creating packaging that mimics popular Hershey candies.
Char Mayes, president of TinctureBell, said the lawsuit does not bear weight because TinctureBelle replaced the contentious packaging six months ago with new designs.
"Our new packaging looks nothing like Hershey's or anyone else's," Mayes said in a release. "We changed our entire label line."
The lawsuit focuses on TinctureBelle's candy brands Ganja Joy, Hasheath, Hashees and Dabby Patty. Hershey claims that packaging for these products mimics its products Almond Joy, Heath Bar, Reese's peanut butter cups and York peppermint patty.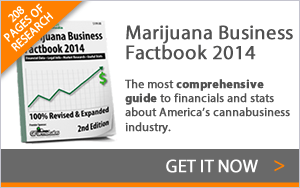 Hershey also filed a lawsuit against Seattle-based Conscious Care Collective for its Reefer's Cup and Kush Cup candies. A lawyer for the dispensary said the lawsuit does not bear weight because the business does not manufacture the products.
Mayes did not say whether she planned to fight the lawsuit, however TinctureBelle has hired the Denver law firm Moye White LLP.