Opponents of medical marijuana legalization in Florida have ramped up publicity for their campaign in recent weeks.
But that doesn't appear to have made a dent in support levels.
A new Quinnipiac University poll shows that nearly 90% of Floridians favor the legalization of medical marijuana, with support crossing party lines and demographics.
The survey results help bolster the campaign to legalize MMJ in the state, an issue that will be decided in November.
Peter Brown, assistant director of the Quinnipiac University poll, said in a release that the results "make a strong bet the referendum is likely to pass."
The poll was conducted from July 17 to 21.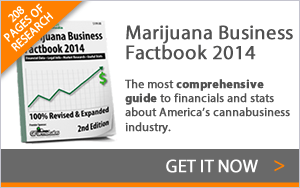 Many entrepreneurs in the state are betting heavily that Florida will legalize medical marijuana this fall. Some are investing hefty sums in starting new cannabis-related businesses, while others are studying up on the industry and laying the groundwork to launch medical marijuana companies should the measure pass.
According to the Quinnipiac poll, voters also showed strong support for legalized recreational marijuana.
While the results were not as dramatic as support for MMJ, 55% of those surveyed said they support allowing locals to possess small amounts of cannabis for general use.