By Fred Dreier
Florida is months away from voting on a measure to legalize medical marijuana, but entrepreneurs are already spending big bucks to start cannabis businesses.
Some have purchased expensive extraction machines, while others have leased cultivation space. Consultants have founded medical marijuana business schools, while lawyers have launched consulting practices.
To outsiders, the frenzy may appear premature. Voters must approve the measure – Amendment 2 – with a 60% super-majority for it to pass. While recent polling is positive, opposition groups are organized and well-funded.
Entrepreneurs, however, feel it's important to position themselves early, having seen the frenzy that develops in other states that pass MMJ laws. Still, many are hedging their bets by investing only small sums at this point and creating backup plans for their marijuana-related assets. Others are aiming to work with the state's approved CBD-only industry, which could present business opportunities.
"If November comes and [Amendment 2] fails, I will have bought a website and that is about it," said lawyer David Kotler, who began working with cannabis clients in January. "People are having to ask themselves what their tolerance for risk is prior to November."
Here are some strategies entrepreneurs are employing in Florida to prepare for medical marijuana opportunities:
Investing in flexible assets
The publicly traded real estate company Cannabis-Rx Inc. made headlines earlier this year when it spent $1.21 million for three commercial buildings totaling 209,000 square feet in Sarasota.
The company hopes to lease the space out to cannabis growers, but it has a Plan B should Amendment 2 fail. Llorn Kylo, the chief executive officer of Cannabis-RX, said he chose the property because it has value to non-cannabis clients, meaning the company can likely find tenants from other industries if MMJ falls through.
"Anything that requires square footage would work here," Kylo said. "If the asset didn't make sense from a purely real estate perspective, I would not have taken a chance."
Kylo said the property could be used as a manufacturing center, a distribution facility or even a mini storage area. He described the property as "a tear-downer" when he purchased it but believes the renovations his company is undertaking will make it attractive to many different types of businesses.
Kylo estimates that a cannabis tenant would pay upwards of $5 a square foot for the property. But based on his projections, even a non-cannabis tenant would pay $3 a square foot to lease the property. At that rate, it would still be profitable for the company.
"We're a real estate company first and foremost," he said. "We buy and sell distressed assets because we like the economics of the building."
Spending cautiously
Many entrepreneurs are investing time and effort in laying the groundwork to start cannabis businesses, while keeping actual cash investments low.
Attorney Kotler said the first wave of entrepreneurs to launch marijuana businesses in Florida were lawyers who bought websites and advertised over social media. The next entrepreneurs to join the industry, he said, were consultants who offered seminars and classes on cultivation.
"You have people that have done some branding around a website or a name," Kotler said. "There's a lot of name-parking and web-squatting because it's a cheap way to enter [the industry]."
A veteran criminal defense attorney, Kotler launched his business, called Medical Marijuana Business Lawyers LLC, in January. He purchased the domain name, built a website and constructed a Facebook page.
Within a week he began receiving calls.
The cannabis clients forced him to take time away from his criminal defense practice to learn about the marijuana industry. He said he traveled to conferences in other states and met with marijuana professionals to learn about the industry.
"I was forced to move a lot quicker than I anticipated," he said.
Kotler currently works with eight medical marijuana clients, with 10 more "on deck." He estimates he's received between 70-80 calls for consulting help.
While he's put several hundred hours of research and work toward medical marijuana, his spending has been no more than $2,500.
"Lawyers recognize this is a niche area," he said. "You can make a boutique practice out of it."
Investing for the long haul
A third group of entrepreneurs in Florida are investing large sums of money in the industry now because they believe interest in cannabis will keep their businesses going even if Amendment 2 fails.
The consultant group Florida Medical Marijuana Treatment Center organizes conferences for marijuana entrepreneurs and currently rents an office space in downtown Miami.
Jan Frel, one of the company's owners, said his group has invested approximately $400,000 up to this point. So far, it has attracted approximately 200 people to its various seminars, which discuss everything from cultivation to dispensary management.
The seminars cost $500 to attend.
Frel said he believes entrepreneurs will remain interested in cannabis regardless of whether of Amendment 2 passes, because the momentum behind medical marijuana points toward its eventual legalization.
"There will be a need for marijuana business education in the long term in Florida, because we see medical legalization as inevitable," Frel said. "There are enough people who are curious in the business to sustain us over the long term."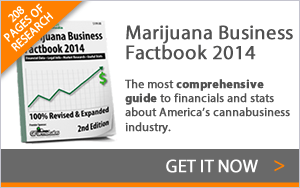 Should Amendment 2 fail, Frel believes that Florida's recently-approved CBD bill will create opportunities for his company. The law allows five businesses to grow cannabis, synthesize it into CBD oil and distribute the product.
The entrepreneurs hoping to win one of the five dispensary licenses will require cannabis training, Frel said.
"Even if we just focus on [CBD], we see that as a possibility," he said. "We can survive on that."