Florida could hold a lottery to decide which companies receive the five licenses to cultivate cannabis and sell cannabidiol extract, with the winners forced to pay a $150,000 fee for the permit.
These are two of the proposals included in 16-pages of draft rules the state developed for its new CBD-specific program, which governor Rick Scott signed into law in June. The law allows five operators to grow cannabis, synthesize it into CBD extract and then dispense it within five geographic regions of the state.
The draft rules, if approved, would create a narrow window for business opportunities for the cannabis industry. Under the proposal, only existing nurseries that have operated in Florida for at least 30 years and are capable of growing at least 400,000 plants could apply for licenses.
According to the state's Department of Agriculture and Consumer Services, only 41 nurseries meet the criteria. If more than one nursery in one of the five geographic regions applies for a license, the state would hold a lottery for the regional license, according to the draft rules.
The five chosen businesses would have 30 days to pay a $150,000 licensing fee and post a $5 million performance bond. If a business fails, the state would start the selection process over for that region.
The remainder of the rules are similar to those found in other medical marijuana states. Background checks would be performed on operators and their staff; dispensaries and cultivation centers would need a comprehensive security infrastructure; and operators would have to implement an inventory-tracking system.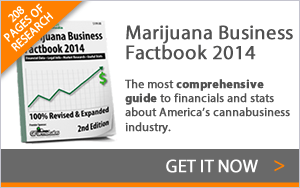 If a license winner is unable to begin cultivating cannabis within 60 days or dispensing CBD within 120 days of receiving its license, the state could revoke the license.
Florida would also rigorously test the cannabis. Any sample that has more than 8% THC content or less than 10% CBD content would be destroyed.