Florida has become the latest state to approve cannabidiol-based extracts for medical purposes, with a twist.
Gov. Rick Scott signed a bill today that gives patients with certain life-threatening ailments access to low-THC oils derived from cannabis.
Florida's Senate overwhelmingly approved the bill in April.
It's similar to bills passed recently in Kentucky, Utah and Wisconsin. But unlike those states, Florida will create an actual framework for growing, processing and distributing CBD oils via several heavily regulated dispensaries – meaning there are some business opportunities.
The Florida law allows doctors to prescribe CBD as a "last resort" for patients suffering from severe epilepsy as well as cancer. The state will add these patients to a registry and then allow them to purchase the oil from five "dispensing organizations," which will be located in separate geographic locations across the state.
The dispensaries will cultivate marijuana plants and synthesize the low-THC extracts on-site.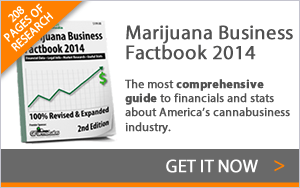 Professionals who have operated plant nurseries for at least 30 consecutive years will qualify to obtain a dispensary license.
The regulations for the five centers are similar to dispensary rules in other medical marijuana states. The state will conduct background checks on owners and employees, and dispensaries must meet heavy security requirements and strict licensing guidelines.
An operator must also post a $5 million bond before opening.