Wisconsin has become the latest state to legalize cannabidiol extracts, joining Utah and Kentucky in approving CBD-specific legislation.
But the new law – which Gov. Scott Walker signed on Wednesday – does not appear to specify exactly how patients or pharmacies will obtain the oils.
Similar to Utah's bill, Wisconsin's measure could put patients and pharmacies in an awkward situation since federal policy prevents interstate transport of marijuana products, including CBD oils derived from cannabis.
The measure states that a practitioner "may dispense cannabidiol in a form without a psychoactive effect as a treatment for a seizure disorder." However, it does not allow for the cultivation of marijuana or the synthesis of CBD oil, nor does it spell out where pharmacies will obtain the drug.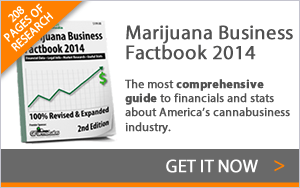 The only clue offered: One amendment to the bill allows doctors to ask the Controlled Substances Board to obtain an Investigational New Drug Application from the Food and Drug Administration to allow patients to use the oils. That could be a long shot, though, given that federal agencies have been reticent to approve such moves in the past.
Utah's recent bill allows patients to possess CBD oil that was purchased in other states, while Kentucky's CBD legislation allows oil to be derived from industrial hemp, which local farmers will begin growing shortly.