Some growers in Washington State predict that retail cannabis shops will exhaust their inventories during the first weeks of operation, creating a similar situation to the one that played out in Colorado earlier this year.
Attila Soos – owner of Verdavanti, a large licensed grower – said there is "no feasible way" that growers will be able to meet consumer demands. The first retail stores are slated to open in early July.
"There's just no way it's not going to sell out," he told the Seattle Post-Intelligencer.
Soos said retail shop owners are already battling each other to secure cannabis for when they open, with one even offering to pay cultivators and processors 15% more than the competition.
A shortage of supply would not be out of the question. Colorado's retail marijuana industry saw its cannabis supply run low in January after a flood of customers arrived at the handful of shops to open during the first weeks.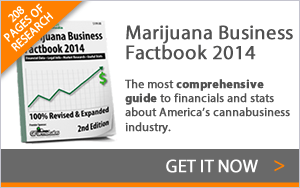 The dynamics in Washington will be somewhat different, however, since the retail shops are not vertically integrated with growers. Retail owners must instead negotiate wholesale prices with the growers. Those negotiated prices will impact retail prices.
Industry experts predict the prices to be in the $15 to $25 per-gram range.