Officials in Canada are swamped with applications to open medical marijuana businesses.
Health Canada, the regulatory body that oversees the country's medical marijuana program, has approved only 13 suppliers of marijuana for the entire country. But the agency has received 858 applications for businesses as of May 20. At one point, the agency was receiving applications at a rate of 25 per week.
In September, Health Canada had received 156 total applications. That number had tripled by February. The February total then doubled in just three months.
A spokeswoman for Health Canada said that of the 858 applications, 370 were returned as incomplete, 149 were refused and 30 were withdrawn. By those numbers, there are still roughly 300 applications that are awaiting review.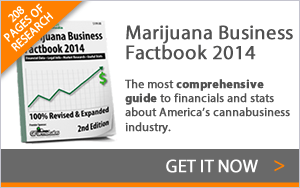 The backlog is beginning to frustrate prospective business owners. Uma Syed, president of Toronto-based CannMart Inc., said the agency is "dealing with a situation they weren't prepared for."
"We're all dressed up and nowhere to go," he said.
The agency has been slowed by several lawsuits that challenge the new system.
A spokesperson for Health Canada said the agency will not fast-track any approvals at the expense of security. The review process includes an extensive file review, site inspections and an in-depth review of personnel security, records-keeping equipment and various quality-control requirements.