Hundreds of Canadians have filed lawsuits in recent months challenging the country's new medical marijuana system, which restricts production to licensed commercial growers.
The lawsuits could derail the MMJ program Canada rolled out in April. But they won't have an impact anytime soon: Most of the plaintiffs will need to wait nearly a year to argue their cases. Last week a judge put 222 cases on hold until after the outcome of a landmark Federal Court case, which will not be heard until February of 2015.
In that case, a group of patients allege the updated system will raise prices beyond a reasonable level and prevents them from obtaining the strains they require.
In late March, the judge in that case issued an injunction that temporarily allows licensed patients to grow their own cannabis and possess small amounts of dried flowers. The federal government is currently appealing that injunction.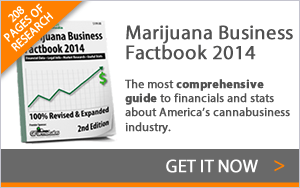 Not all of the cases are on hold, however. Three men in British Columbia have filed a lawsuit in that province's supreme court, arguing for the right to produce marijuana tea, oil and resin.
The federal government has asked for their case to be delayed, but a judge recently ruled that the legal action can continue.