Medical cannabis consultants are reaching out to municipalities across Illinois, promising jobs and tax revenues if the towns help cultivation businesses secure land use permits.
Some towns have annexed property for the businesses and even set up tax incentives for cultivators.
Illinois has yet to begin the application process for its 21 cultivation licenses. Applicants will need to prove that their plans comply with local zoning rules, however.
Stephen Osborn, an attorney working for a prospective cultivation company, has been driving across southern Illinois towns to introduce himself personally, according to the Associated Press. Another entrepreneur, Michael Mayes of Quantum 9, has been making connections with local officials over the phone.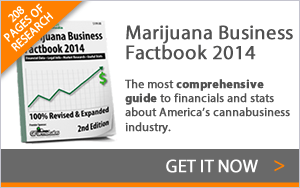 Both men said that the reception has been positive. The towns of Bloomington and Normal have already opened their arms to entrepreneurs.
The state has not tracked how many towns are considering marijuana zoning ordinances for the businesses. Liz Skinner, the mayor of Delavan, a city of 1,700, said the majority of residents support the idea.
""It's been a long time since we've had a company say, 'Hey, we want to bring in 50 jobs and we want to bring in tax revenue to your school,' she said.