Illinois has issued revised draft rules for the medical marijuana industry, easing up on regulations for patients but boosting financial requirements for cultivation applicants and establishing marketing restrictions.
The new rules could expand the potential customer base for Illinois medical cannabis businesses by making it easier for patients to obtain cards.
Critics had lambasted the previous set of proposed rules for being too restrictive. The new proposed regulations, however, drop the patient registration fee from $150 to $100 and eliminate a clause that prevented gun owners from obtaining a medical marijuana card. Also, a 15-member panel of patients, doctors and nurses would meet twice a year to discuss adding medical conditions to the list of treatable ailments.
On the business side, the rule would allow the state to issue 21 total cultivation licenses, and one entity could be awarded up to three licenses. Illinois would also issue 60 total dispensary licenses, and one entity could obtain up to five dispensary licenses.
Getting a cultivation license could be more difficult, though.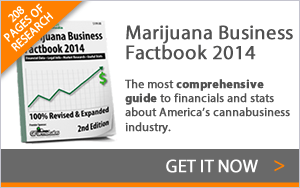 Under the initial rules, applicants would have to show $250,000 in liquid assets to qualify for a license. The revised draft rules increase that to $500,000, which will likely shrink the pool of cultivation applicants. The state also wants to assess a 7% tax on sales between cultivators and dispensaries, while patients and caregivers would pay a 1% sales tax.
Cannabis packaging with cartoons, the Illinois flag or other non-logo images would be restricted under the new rules. Products also could not resemble a "commercially available candy," which could impact the availability of marijuana edibles.
The state will solicit public feedback on the draft rules before determining final regulations this summer.