The American Herbal Products Association (AHPA) released business guidelines today tied to the manufacturing, packaging, labeling and storage of cannabis-derived products, wrapping up a project to create regulatory recommendations for the medical marijuana industry.
The guidelines – modeled after similar recommendations covering food products and dietary supplements – are aimed at businesses involved in cannabis extracts and those that make infused products such as edibles.
They focus on everything from training workers and designing a facility to packaging protocols and recall procedures.
The herbal products organization previously released similar guidelines for other areas of the cannabis business, including dispensary operations, testing labs and cultivation facilities.
Americans for Safe Access has already adopted AHPA's guidelines into its Patient Focused Certification program, which aims to bring greater standardization to the medical marijuana industry.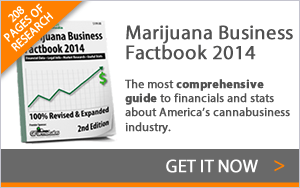 The guidelines for infused products companies come on the heels of the first forced product recall of marijuana edibles.
At Home Baked, an edibles provider in Colorado, pulled products from shelves last week amid controversy over its method of manufacturing water hash.
"Although medical marijuana is one of the safest medicines used today, it's important for patients to have industry standards that ensure the highest product quality and reliability," ASA Executive Director Steph Sherer said in a press release. "The AHPA guidelines issued today not only provide a blueprint for product recalls, like the one in Denver, but also establish sound manufacturing procedures that will help avoid such recalls in the future."