A lawsuit filed Tuesday in rural Washington State could have major implications for the marijuana industry there and in other states.
The lawsuit was filed against the city of Wenatchee by prospective marijuana business owner Shaun Preder. It challenges the city's policy requiring entrepreneurs to comply with federal law in order to obtain a city business license, which essentially bans all cannabis operations, since marijuana is federally illegal.
The lawsuit could lead to a ruling on whether the federal government can trump Washington's I-502 law, which legalized recreational marijuana. A ruling could either invalidate the law or uphold it, and the decision could impact similar legislation in other states.
Other cities in Washington have passed moratoriums and temporary bans on cannabis businesses. Hilary Bricken, who is representing Preder, said Wenatchee made itself a "perfect target" for the lawsuit by referencing federal policy in its decision to ban the businesses.
"The question on the table is whether cities can rely simply on federal prohibition to deny these businesses in their jurisdictions," she said.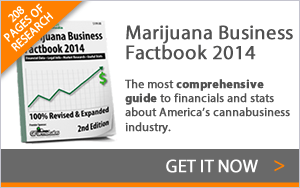 Wenatchee's mayor Frank Kuntz said he would advise the council not to pursue the legal battle if it looks to be expensive, but the seven-person group will make the final decision about whether to go to court.
If that happens, the American Civil Liberties Union has said it will enter the legal battle on the side of I-502. Wenatchee has 20 days to respond to the lawsuit.