On Wednesday, the Las Vegas city council voted 5-2 to establish regulations for marijuana dispensaries, which effectively ends the six-month moratorium on the businesses there.
City staff will have until early summer to draw up final zoning regulations for the businesses, which will then be put to another vote this summer. The number of dispensaries allowed in the city will depend on how the zoning process plays out.
The council also voted to implement a freeze on accepting dispensary business licenses until the regulations are in place, which means prospective business owners will have to wait to submit their bids.
Nevada legislators approved a bill allowing dispensaries in June 2013, but in September, the Las Vegas city council voted to delay the implementation of that law. Lawmakers had the option on Wednesday to extend that delay by another six months, however they instead decided to move forward with the rules.
The Las Vegas vote came the same day that officials in Clark County – Nevada's most populous county – also approved land-use and licensing rules for dispensaries in unincorporated areas of the county.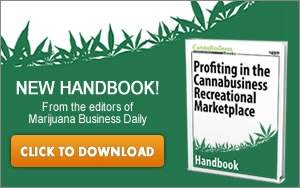 Under the rules, marijuana cultivation facilities will be limited to industrial zones, and will be prohibited from opening within 660 feet of residential areas. Also, dispensaries in Clark County must purchase their products from growers within the county, which could impact pricing and availability.
Clark County will cap the number of dispensaries within unincorporated zones to 10, however there will be no limit on cultivation or processing facilities. All business owners will have to pass a background check.