Hundreds of illegal dispensaries operating in Los Angeles could be forced to close soon, as authorities now have access to a comprehensive list containing the names and addresses of such businesses.
On Monday, the Los Angeles City Council ordered the finance department to share with police its list of 972 medical marijuana dispensaries registered to pay taxes. The City Attorney's office will also receive a copy.
The LAPD said it will use the list to shut down dispensaries.
The overwhelming majority of the businesses are now considered illegal under Proposition D, which voters approved last year. The measure allows just 135 dispensaries to operate legally. The rest must technically close, though most remain open.
Police have been slowly shutting down the businesses across Los Angeles this year. But cops have had trouble locating the businesses, and in many cases dispensaries ordered to close simply open somewhere else.
Council member Paul Krekorian likened the situation to "playing whack-a-mole."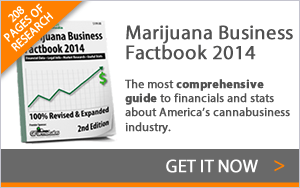 LAPD Captain Anne Clark told the council that she could not provide a "perfect number" of illegal dispensaries in the city because the businesses are "forever a moving target." The LAPD has been relying on its own beat reporting for locating the businesses, she said.
The council – which plans to post the list on the city's website – recommended that officers explore the idea of crowd-sourcing information from the public to help identify illegal dispensaries.