Efforts to license medical marijuana dispensaries in Massachusetts could be back on track soon.
A state judge has rejected a request by three unsuccessful dispensary applicants to halt the licensing process, which came under fire earlier this year. The companies – 1 Releaf Inc., Apex Compassion & Wellness Center and the Striar Center for Compassionate Care – were not among the 20 businesses chosen to earn a provisional license in January.
The three companies filed suit to delay the process after it was determined that several successful dispensary applicants had misrepresented themselves to officials, while others included false information on their respective applications. Currently, the state is vetting the 20 provisional winners before issuing final approvals as early as this summer.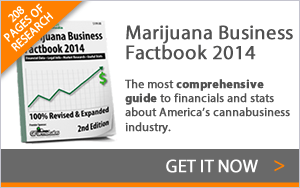 The judge ruled that the three companies would not be harmed if the state continued with its process, since there are still 15 additional marijuana licenses available. The judge said the plaintiffs could always apply for these licenses under state law.
A lawyer representing two of the applicants said that his clients will continue to pursue their lawsuits. They hope to push the state to disclose un-redacted business applications from the 20 provisional winners as well as scoring documents that were used in the process.
There are still at least two other unresolved lawsuits arguing that the scoring was arbitrary and flawed.