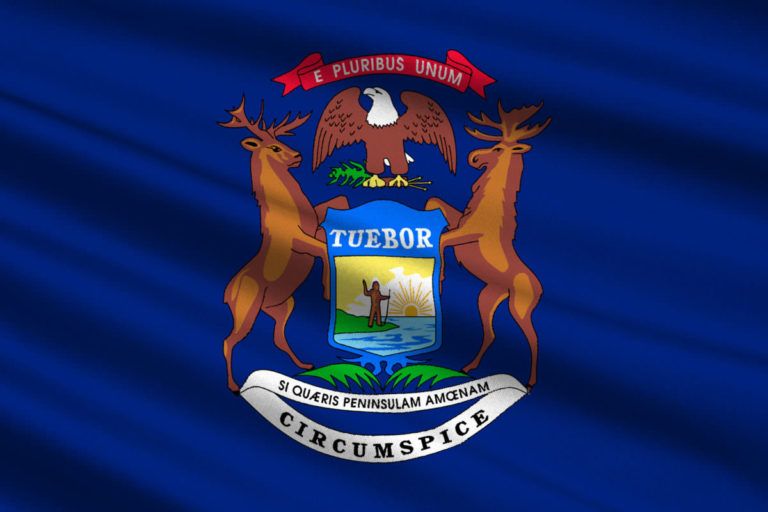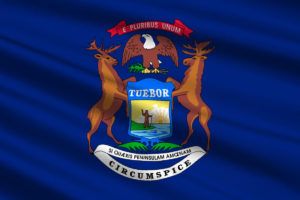 Michigan's adult-use cannabis program is expected to kick off Dec. 1 with about a dozen stores initially, setting into motion a market projected by Marijuana Business Daily to reach $1.4 billion to $1.7 billion in sales a year at maturity.
The launch comes at a time that:
Nearly eight in 10 municipalities in the state  have at least initially decided to opt-out or ban recreational marijuana, including Detroit.
Pent-up demand has continued to feed a large illicit market.
Medical marijuana flower is in short supply, and – perhaps partly as a result – the number of registered MMJ patients has declined from a peak of 297,515 in late 2018 to 276,253 as of Nov. 1.
Adult-use sales were expected to start in the spring of 2020.

But in a move praised by the cannabis industry, state regulators last week accelerated that timetable with a decision to allow medical marijuana operators to transfer up to half of their inventory to equivalent adult-use facilities.

One vertically integrated medical marijuana operator, Ann Arbor-based Exclusive Brands, reported that it immediately got record orders from retailers scrambling to prepare for the earlier recreational start.

Challenges around inventory and municipality opt-outs 

Dispensaries may transfer to adult-use stores only products they've had in inventory for at least 30 days.

That's why dispensaries are scrambling to stock up on additional product so they have enough inventory once they receive their retail licenses.

The program, though, will be limited because of the number of municipalities banning rec, and it's unclear how long it might take for Michigan's adult-use market to reach maturity.

As of Nov. 8, 1,393 cities, villages and townships – or 78.5% of the state's total of 1,773 – had opted out of the rec market.

But Barton Morris, principal attorney of the Cannabis Legal Group in Michigan, said many are just taking their time to decide how many facilities to permit.

Within five years, he said, "I think half (of all townships, villages and cities) will permit it."

And that, Morris said, will be enough to generate a robust market.

MMJ flower scarcity anxieties

The earlier recreational launch "is definitely welcome news to the industry," Morris said.

"The No. 1 question I get is, 'When are the (adult-use) dispensaries opening up?'" he added.

"It's great, it's significant that the Marijuana Regulatory Agency (MRA) is (quickly) licensing (recreational) companies."

The decision to bump up the adult-use launch date was unexpected because of concerns over medical marijuana flower shortages.

But state officials said they want to move as promptly as possible to curtail illicit sales, adding that they believe the formula they developed will result in sufficient flower supply for MMJ patients.

"We want to make sure we tamp down the illicit market, provide access to all sides of the marijuana market," said MRA spokesman David Harns.

"It's better to have product available through the regulated market than people going through the illicit market," he added.

Existing medical marijuana operators generally are expected to receive their adult-use licenses first because they've already gone through a strict vetting process.

But the MRA, which began taking rec applications on Nov. 1, appears to be moving in earnest with 46 preapprovals as of Nov. 13.

Previous licensing delays, supply-chain concerns

Michigan's recently restructured MMJ program was mired in licensing delays and bureaucracy, but the process has become more efficient since MRA took control last spring.

Rick Thompson, a longtime activist and owner of the Michigan Cannabis Business Development Group, gives the MRA high marks for its professionalism and added that he wouldn't want to be the person making the tough decision on adult-use launch timing.

But, he added: "I think it makes much more sense to fully develop a supply chain before opening the floodgates on sales.

"Many people in Michigan are concerned that you'll be bleeding cannabis from an already struggling medical market and this will just decrease product availability to patients."

On the other hand, Thompson noted that "MMJ provisioning centers have been inundated with people ready to go in the rec market. The (adult-use) market is ready to burst, and it seems like this will get the ball rolling quicker than any other way."

But it still will be difficult to drastically reduce the illicit market, he said.

"Consumers have had their illicit sources for decades," Thompson noted.

He predicted that legal rec cannabis won't become the sole source, "just an option for most users in Michigan."

Businesses preparing for busy launch

Omar Hishmeh, CEO of Ann Arbor-based Exclusive Brands, a vertically integrated cannabis operation, said he expects to sell a complete range of adult-use products on Dec. 1.

Exclusive Brands reportedly was the first to apply for a recreational MJ license and quickly won preapproval.

Hishmeh said that the day after regulators made their decision on inventory transfers, his company received its largest orders ever from retailers.

In addition to having its own dispensary, Exclusive Brands distributes product to 112 dispensaries, Hishmeh said.

He lauded the state for its decision to allow adult-use sales earlier than previously expected, while acknowledging some challenges remain.

For example, the company was still trying to figure out last week how much inventory to allocate to the adult-use market.

"I think ultimately we will transfer over the (maximum) 50% to see if that works because we are anticipating rec is going to be busy," Hishmeh said.

He said there remains a shortage of flower in the market, which he attributed primarily to strict state compliance testing and, secondly, to medical marijuana growers still building out their capacity.

Jeff Smith can be reached at [email protected]