Entrepreneurs in southern Nevada are lining up by the hundreds to get in on the state's medical marijuana program.
Clark County received a total of 209 MMJ business applications filed by 109 legal entities, with roughly two-thirds of the submissions coming in on Tuesday, which was the deadline. Not one business filed its paperwork on the first day of the application period last week.
The licenses allow businesses to operate in unincorporated areas of the state's largest county. The breakdown of applications: 90 dispensaries, 70 cultivation sites, 45 production facilities and just one for an independent testing laboratory.
Applicants must now meet a May 2 deadline for submitting zoning materials and an accompanying nonrefundable $5,000 fee.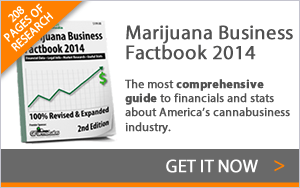 Hopeful dispensary owners face stiff competition, as the county will only grant 10 licenses for MMJ centers. There's currently no cap on licenses for the other types of businesses, however the county will award a limited number of permits at a public meeting on June 5.
Clark County is the first local government to begin accepting applications. Las Vegas is still drafting its regulations, and other metropolitan areas are still debating whether or not to allow medical marijuana businesses within their jurisdiction. Within Clark County, the cities of Henderson and Boulder City have voted to ban medical marijuana.