When Denver marijuana pioneer Kayvan Khalatbari announced his resignation from the board of the National Cannabis Industry Association (NCIA) in December, he intended to continue serving in the role until spring.
But Khalatbari abruptly stepped down on Monday, telling Marijuana Business Daily he did so because of mounting frustrations with the organization's direction and leadership.
He also expressed concerns about how NCIA – the largest and longest-running national trade association in the marijuana industry – has handled sexual misconduct allegations against fellow board member and leading legalization advocate Rob Kampia.
NCIA's executive director refutes Khalatbari's claims, saying the organization is on firm footing and growing rapidly.
And Kampia, who founded the Marijuana Policy Project and until recently served as its executive director, denies the misconduct allegations.
Khalatbari's early departure and criticisms, however, come after NCIA axed a notable marijuana industry player who served as chief of staff for just six weeks.
The developments have led to speculation that the organization is experiencing turmoil and that some key members are unhappy with its current path.
Genifer Murray, who previously founded a prominent cannabis testing lab in Colorado, was fired as chief of staff about a month ago.
She has since voiced her own dissatisfaction with NCIA Executive Director Aaron Smith and the organization's overall direction.
In a letter to the board's chair, Murray cited poor morale, favoritism and a lack of trust within NCIA.
Khalatbari previously expressed his overall concerns in a letter to the board as well.
"There was a point about two years ago when we stopped being as effective as we should have," Khalatbari, a Denver cannabis consultant and former dispensary owner who was on NCIA's board for three years, told Marijuana Business Daily.
"We've been spinning our wheels since then."
NCIA is a prominent group that represents a wide swath of the marijuana sector, boasting roughly 1,500 cannabis-related businesses as members.
The organization – which has offices in Washington DC and Denver – focuses on advocacy and lobbying efforts for the industry, pushing for change federal change on issues such as banking and taxes.
Need for change?
No longer encumbered by a nondisclosure agreement, Khalatbari – who is running for mayor of Denver in 2019 – was free to speak critically about his time with the organization.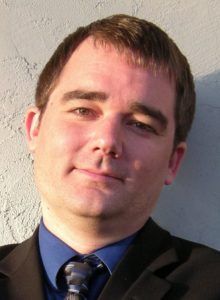 While calling Smith the "string" that ties the organization together, Khalatbari said this week that the organization would benefit from a change in leadership.
"(Smith's) long overdue to be done with that organization," Khalatbari said. "We're playing in a big-boy space now.
"We need to hire someone who's been there, done that in an association on a national level that has the number of members that we do and has the kind of stakes that we do."
Smith of NCIA, however, said in an interview that the organization has become "a powerhouse in the industry. Our power and influence in the industry has continued to grow, and we'll continue to see that in 2018."
Smith, who has been the executive director for almost eight years, said he's "never heard of anyone being dismissed from their job for having too much tenure.
"There are nonprofits' CEOs who have been running their organizations successfully for decades," he added. "I have every intention of continuing to lead NCIA for the long, foreseeable future."
Sexual misconduct allegations
Khalatbari also attributed his early departure to the NCIA board's inaction toward Kampia.
Rumors and allegations of sexual misconduct have swirled around Kampia recently and in the past.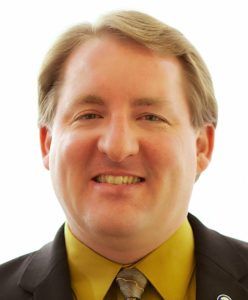 Khalatbari wanted him removed from NCIA's board after Kampia parted ways with the Marijuana Policy Project and that organization's board in December under unclear circumstances.
Kampia believes the concerns stem from a story that a major newspaper is working on about him.
Last week, Khalatbari filed an ethics complaint against Kampia with the NCIA board over the issues.
"There's a due process to everything, and we need to be conscious of that and give everybody the benefit of the doubt in every circumstance," Khalatbari said, "but I know two people personally who are part of those allegations against Rob.
"Our industry can't be associated with this kind of scandal, especially when there seems to be a lot of merit to it."
Smith of NCIA said he doesn't have the power to remove someone from the board by himself and that it is out of his hands as the investigation is conducted.
Kampia denied Khalatbari's allegations.
"There's a lot of people making ethical accusations against each other (at NCIA)," he said. "I'm not the only one who gets picked on."
Kampia said he isn't sure of the status of the investigation, but he seems to have moved on.
"Unlike the people in Denver, where all they seem to talk about is sex," Kampia said, "I'm actually working on marijuana in South Carolina and Texas."
Bart Schaneman can be reached at barts@mjbizdaily.com