A city in Nevada is taking an unorthodox approach to licensing its five medical marijuana dispensaries.
Henderson will allow state regulators to rank business applications based on a set of business and regulatory criteria. City officials will then review the rankings before awarding licenses.
The process is a departure from that used by Clark County, which recently approved 18 dispensary licenses. Each of Clark County's 79 application groups had six minutes to present to city officials.
The licensing process in Las Vegas and North Las Vegas will also follow Clark County's model.
Under Henderson's plan, the city will oversee a preliminary examination of the applicants, which includes getting zoning approval by the local community development department. The businesses that pass this hurdle will then go to state regulators, who will rank them based on "sustainability."
The city council will then make the final decisions on licenses with criteria provided during the ranking process. The proposed fee structure includes a nonrefundable charge $10,000 of for business applications.
License winners would pay between $60,000 to $100,000 to open a dispensary, cultivation facility or production facility.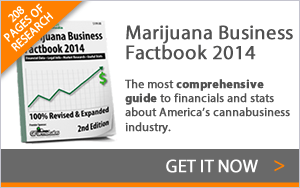 Henderson has yet to approve rules for dispensaries, however city officials are meeting on Tuesday to finalize the regulations. The city's tentative plan includes a 1,000-foot buffer from schools, as well as a 1,000-foot buffer from parks, community facilities, playgrounds, public pools and religious facilities.
The city also wants dispensaries to be separated by one mile.