Several high-profile incidents involving edibles in Colorado could lead to changes in regulations covering infused products.
The state has set up a working group that will meet Wednesday to "discuss and consider reasonable amounts of active THC in retail marijuana products in proportion to product serving size" as well as packaging requirements.
Colorado's revenue department said the meeting is the first step in the formal rulemaking process, a strong indication that the state could move to alter regulations governing edibles. Possible changes include requiring companies to produce edibles that can be easily split into smaller doses or at least offer individually wrapped single servings.
The working group consists of 18 leaders from the cannabis industry, government, education and healthcare.
Separately, a leading legal firm in Denver that helped pass Colorado's recreational marijuana law sent an email to clients saying that it will be pushing for a new approach to edibles as well.
The firm – Vicente Sederberg – plans to lobby for improved packaging and consumer education, training for budtenders and new discussions on serving sizes and labeling. It also wants to work with the state to fund a consumer education campaign that would involve pamphlets and posters at retail cannabis stores.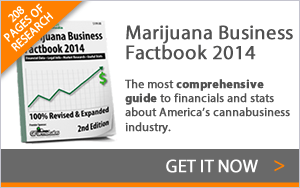 Vicente Sederberg put out a call for help from business owners who "share our commitment to responsible regulations as the surest route to spreading the cannabis industry across the nation and around the world."
Colorado's recreational marijuana industry has come under fire after a man who consumed infused candies shot his wife and a tourist who ate edibles jumped to his death from a hotel balcony. A recent undercover report by a local TV station also found that employees at several Denver retail stores are recommending that consumers take up to five times the standard 10mg dose of edibles.
Aside from the working group, the state is also considering a measure to ban certain types of edibles that are attractive to children.