New Jersey's medical marijuana industry is struggling to gain traction, with dispensary owners saying the state's process for registering patients is severely limiting the market.
Just six months after opening, Compassionate Care Foundation in south New Jersey has only attracted 600 or so patients. The number is far lower than the 5,000 patients Compassionate Care CEO Bill Thomas projected for its first year.
The climate is so challenging that Thomas has delayed a $357,000 expansion to his cultivation facility.
Greenleaf Compassion Center in Montclair – the first dispensary to open in New Jersey – has only 300 patients, while Garden State Dispensary in Woodbridge currently serves 1,300 patients even though it has the ability to handle up to 25,000, according to the Philadelphia Inquirer.
Currently, about 2,200 patients have registered with the state to purchase cannabis. Advocates believe the state's process for registering medical marijuana patients is cumbersome and expensive, which turns potential customers away.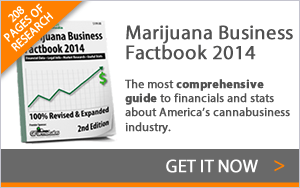 Patients say the registration process takes three months on average and costs about $1,000, including doctor visits. Once registered, patients can only purchase marijuana flowers, which run about $400 an ounce.
Advocates are trying to widen the net of patients to increase business. The Alternative Treatment Center Association, which represents the dispensaries, recently submitted a proposal to the New Jersey Health Department to allow delivery of medical marijuana to hospice facilities, hospitals and nursing homes.
The group also proposed a plan to allow the creation of marijuana lozenges, topical lotion, skin patches and capsules.