Ohio is seeking a company to develop and implement a seed-to-sale tracking system for the state's new medical marijuana industry.
The software platform would track the medical cannabis supply chain, everything from cultivation and transportation to dispensary inventories and sales, according to the Cincinnati Business Courier.
Ohio's MMJ program is expected to be large, generating between $200 million and $400 million in annual retail sales via dispensaries once the market matures, according to preliminary estimates by Marijuana Business Daily.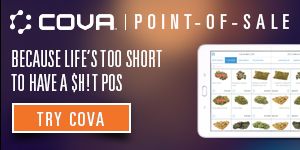 Applications for the seed-to-sale contract are due March 10, according to the state. Work on the new system is scheduled to begin in June, the Cincinnati Business Courier reported.
Ohio regulators have been working on rolling out the state's MMJ program since Gov. John Kasich signed legislation last June legalizing medical cannabis. Initial draft rules would allow for up to 40 dispensaries and 18 MMJ cultivators.
On a more cautionary note: A survey at the end of the year found that a majority of Ohio doctors aren't likely to recommend medical cannabis, and final rules for the state's industry are still being compiled.
Daily News
|
Ancillary Marijuana Companies
|
Briefs
|
Legal & Regulatory News for Marijuana Businesses
|
Ohio Medical Cannabis Business & Marijuana Legal News