Cannabis growers in California, Oregon and Washington state say they are enjoying a robust outdoor harvest, with strong crop yields, high-quality flower and market prices well above last year's depressed levels.
Growers in the western United States have been reporting higher overall prices, so this turnaround in the market coupled with higher yields likely will make for a good year overall in the cannabis cultivation space.
A few obstacles cropped up, such as early fall rain and the usual battles with microbials. But, for the most part, growers were able to meet those challenges and bring in healthy harvests.
However, in certain markets, including California, a limited number of retail licenses could mean too few places to sell, which could drive down prices and make the opportunity for diversion tempting.
Marijuana Business Daily
surveyed several growers and industry representatives in each of the three states about outdoor cannabis cultivation.
California
Hezekiah Allen, executive director, Emerald Grown cooperative, Emerald Triangle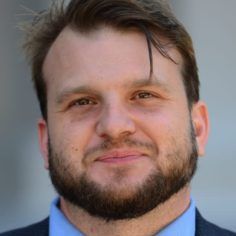 Allen said the quality of the flower has been "phenomenal" this year, with mature, ripe flowers. Growers in the region reported some early rain and the typical issues with mildew and mold.
"There's no such thing as a perfect year," he said. "But it's been a good year."
The growers in the Emerald Triangle have been harvesting since early August and hope to finish by the first week of December.
Despite the "good volume of great cannabis," Allen said, a big kink has been a lack of buyers. With only 700 or so licensed retailers in the state, and several thousand licenses for cultivation, California is likely to face of a glut of legal cannabis.
The lack of viable outlets to sell to is largely because the majority of local governments, about 70%, still don't allow for marijuana commerce.
"California consumers for the most part can't get this amazing flower," Allen said. "Not only is it great, it's tested and clean."
Kristin Nevedal, founder and executive director, International Cannabis Farmers Association, Garberville
Growers in Nevada County in Northern California are reporting smaller plants stemming from a late start planting. There have been some reports of mites during the summer, but cool nights have helped control those, she wrote in an email to MJBizDaily.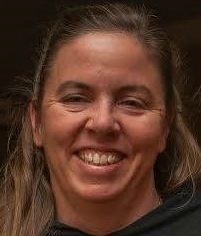 In Northern California's Trinity County, cultivators experienced a mild early fall.
The plants have been slightly frosty in the mornings but the cultivars acclimated to the region are "holding up nicely and thriving," Nevedal wrote. "This year has been fabulous" compared to last year, according to Nevedal.
Also in Northern California, Humboldt County had some heavy rains in August, which posed some challenges. But the days were sunny and pleasant. The cooler nights, averaging 30-40 degree temperature swings from day to night, are helping the cannabis strains express their colors, according to Nevedal.
Ben Lingemann, owner, Hocker Meadow Medicinals, Junction City
Lingemann also mentioned that a cold snap triggered some of his plants to express their genetics, such as the purple color in his indica strains.
"Harvest is going great," he said, despite the very wet year. His farm had a wet late spring, so his plants got off to a slow start.
But mold has been minimal, and the cold evenings help to suck the moisture out of the air.
Despite a volatile supply chain, he said prices are up from last year on the wholesale flower market.
Terra Carver, executive director, Humboldt County Growers Alliance, Eureka
Carver said the seasonal cannabis farmers in Northern California are used to early rains. Many of the cultivators who operate there have been growing for years, and the genetics they're using are acclimated to the weather.
Oregon
Pete Gendron, grower, Sunny Valley
"I would say, generally speaking, 2019 is shaping up to be a very good year," Gendron said.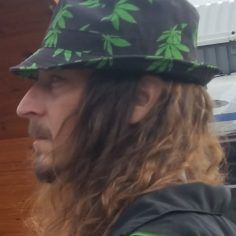 Botrytis, a type of fungus, has been a problem for growers in Southern Oregon. They've also been fighting caterpillars.
And, like the growers in California and Washington state, a wetter-than-average fall has caused some concerns about mildew.
But prices are solid, according to Gendron. He's seeing a lot of sun-grown flower selling for $1,200 or more on the wholesale flower market.
Kevin Hogan, president and co-founder, Oregrown Industries, Bend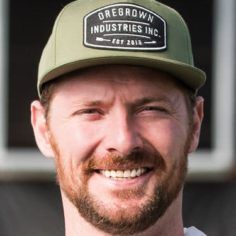 Hogan said his company's practice of pheno-hunting – selecting and propagating the most desirable genetics out of the crop – has paid off. His operation now has a full suite of the genetics it has been working toward and can now command the sought-after price.
His company operates both greenhouse and indoor grow operations.
"It's the best harvest we've ever had," he said.
That's all as prices are rebounding in Oregon. Prices range from $1,000 to $2,800 on the wholesale flower market. Wholesale flower prices in Oregon were down to $500 a pound or lower last year.
"It's definitely a breath of fresh air," Hogan said.
Washington state
Jeremy Moberg, founder and CEO, CannaSol Farms, Riverside
According to Moberg, the harvest has been a mixed bag depending on how the cannabis is grown. He said the light deprivation greenhouse plants were "phenomenal."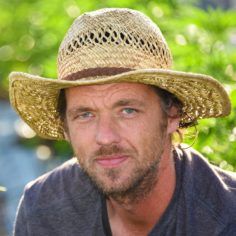 But the full-term harvest is behind, with smaller plants than usual, he said. It's been a rainy, cloudy and cold year in Washington state.
"The weather has been super-challenging," Moberg said. "If you want to grow mold, you ask for rain every five days."
One silver lining for a slower season – the smaller plants likely aren't big enough to grow mold.
Plus, the demand is through the roof. Moberg is saying no to retailers asking for product, and processors are buying up entire crops all at once.
"It's a total sellers' market," he said.
Sun-grown flower is selling for about $1,000 a pound.
Anders Taylor, grower, Okanogan County
Taylor cultivates in the region of Okanogan County where the Okanogan and Columbia rivers meet, and while his farm had a few cold days in the early fall, he said the yields look good.
"We'll probably double where we were last year," he said.
Taylor chalks up the higher yields to using a combination of autoflower plants, which flower in a shorter cycle, and regular cannabis varieties. Much of what he grows is sold for pre-rolls and flower.
Despite a wet August and September, he started harvesting in late September and will continue on through November.
That's good news compounded by an improved wholesale flower market, which Taylor said is up 10%-20% from 2018.
Bart Schaneman can be reached at barts@mjbizdaily.com