Privateer Holdings, one of the largest private equity firms in the cannabis industry, is reportedly set to raise more than $50 million in its latest round of fundraising.
The firm expects to finalize the investments and close its Series B financing effort at the end of May, Privateer Chief Executive Officer Brendan Kennedy told Geekwire.com.
The dollar amount is significant for the cannabis industry, showing that higher-level investors are finally starting to pump money into the sector. Kennedy said the company's latest round even attracted several institutional investors, who have avoided the industry in the past.
The fundraising round is on track to more than double the $22 million Privateer has raised to date.
"I can't say that we predicted everything to move this quickly," Kennedy said.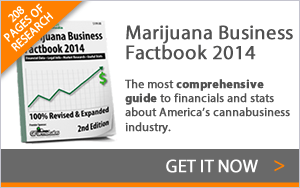 The news caps off a flurry of positive developments on the investing side of the industry in recent weeks, with more money is flowing into cannabis companies than ever before.
Privateer has invested significant sums in four companies: the online strain review site Leafly, Canadian cannabis company Tilray, Washington-based cananbis business park Arbormain and Lafitte Venutures, which processes, packages and ships cannabis for Tilray.