Colorado has issued its first business licenses to recreational cannabis companies – marking a major milestone for the industry and setting the stage for retail marijuana sales next week.
The state's Marijuana Enforcement Division announced late Monday that it mailed licenses to 348 cannabis companies – 270 of which are in the Denver area. The list includes 136 retail stores, 178 cultivation facilities, 31 infused-product manufacturing facilities and three testing labs.
The full list of retail marijuana stores receiving licenses is here.
It represents the first time in US history that a state has issued licenses to businesses that will produce and sell marijuana for general adult use.
The move puts many businesses on track to open next month when retail marijuana sales begin – provided they also receive local licenses.
In Denver, the city's Department of Excise and License announced separately Monday that 42 retail stores completed all local licensing requirements.
The release said licenses were given to medical marijuana businesses "in good standing." At first, the state is only granting recreational licenses to existing medical marijuana companies. It will then open up the process to everyone late in 2014.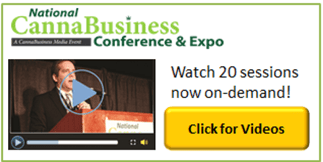 Existing medical marijuana dispensaries that want to sell recreational cannabis have three options: They can convert their entire shop to recreational sales for adults 21 and over; sell both recreational and medical cannabis to adults 21 and over; or obtain a "co-location" license and sell medical marijuana to customers 18-and-over on one side of the store and recreational sales to adults 21-and-over on the other side of.
Only a fraction of businesses that receive licenses are expected to open on Jan. 1, the first day of recreational cannabis sales. The majority will open weeks or months after that date.
See our previous stories on enforcement, inventory and pricing for more information on some of the top issues facing the nation's first recreational cannabis businesses.