Give Colorado marijuana businesses a hearty round of applause – or better yet a standing ovation.
With everything on the line, the nation's first state-licensed retail stores put the best face possible on the cannabis industry this week.
They showed the rest of the world how to handle legalization professionally and responsibly. They helped instill confidence in Colorado's recreational model, which could encourage other states to legalize cannabis.
And they profited handsomely, offsetting the risks of being first-movers in a controversial industry. Each store posted record sales, with some reporting a tenfold increase over their average daily revenues when serving only medical marijuana patients.
How did they do it?
– These businesses were extremely flexible, willing to blow up the best-laid plans overnight when conditions changed. Some didn't receive their licenses until the very last minute, others struggled to meet all the required regulations (particularly inventory requirements), hire staff, boost inventory and set prices. But all were able to shift on-the-fly, make decisions quickly and implement workarounds when necessary.
– They worked closely with state and local regulators to win licenses. By developing a trusting working relationship with the state's Marijuana Enforcement Division, they were able to smooth over compliance issues and in some cases get some leeway from regulators when problems arose.
– They made opening on Jan. 1 a priority. Many of the state's first recreational shops and edibles companies began preparing more than six months ago, applied for licenses as soon as possible, responded quickly to regulators and worked around-the-clock in the days leading up to recreational sales.
In the end, everything went about as well as could be expected despite long lines and an intense media spotlight ready to expose even the slightest misstep.
Cannabis consumers did their part to promote the industry as well, waiting patiently for hours – at times amid snow flurries – for their turn to buy marijuana. They did so without fighting, getting arrested or flaunting the laws and lighting up in public all over the city.
So give them a lot of credit, too. A big key to the success of this industry is the responsible use of cannabis by consumers. Running a professional, responsible store can help encourage that behavior.
Of course, it's still really early. A few days of sales does not define an industry, and there are still many unknowns and logistical hurdles to overcome. Mistakes will be made, and there will be bumps along the way.
But if Colorado continues to follow the path it set over the past few days, it's only a matter of time before recreational marijuana laws spread to other states.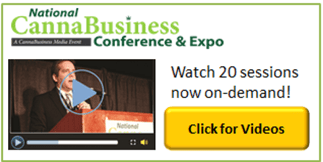 While the launch of retail sales dominated the headlines, there were some other interesting medical marijuana developments this week.
Here's a brief overview of what you might have missed:
– Washington State officials reported on Tuesday that they have received nearly 5,000 applications for marijuana business licenses. The breakdown: 1,312 applications for retail shops, 2,113 for cultivation sites and 1,512 for marijuana processing businesses (such as infused products companies). The state is still processing a backlog of applications, so the final numbers will be higher. Officials will make final decisions on which applicants receive licenses in the coming months, and the first stores could open in June. Washington retail cannabis businesses will be able to learn some valuable lessons from the experiences of their counterparts in Colorado.
– Illinois' medical marijuana law officially took effect on Jan. 1, allowing the state to begin creating regulations and setting up a patient registry. The agencies overseeing this process have about four months to develop draft rules on the industry, and the first dispensaries could open late in 2014. Don't be surprised if they don't launch until 2015, though, as delays in new MMJ markets are common.
– A Vermont lawmaker introduced a bill to legalize and regulate recreational marijuana, hoping to follow in the footsteps of Colorado and Washington State. But it likely won't happen until 2015 at the earliest: The lawmaker said the chances of passage in 2014 are slim and that he is hoping to build support for the idea this year.
– Michigan's governor signed a bill that would allow pharmacies to sell medical cannabis … if the federal government ever recognizes marijuana as a drug with health benefits. That's a big "if," though it's not out of the realm of possibility in the next few years. The bill doesn't have a real-world impact at this time, but it could signal growing support among lawmakers to fix Michigan's chaotic medical marijuana business climate.