The outbreak of the vaping health crisis fanned speculation that marijuana consumers would forego vape products and shift to other merchandise such as flower and pre-rolls.

But wholesale cannabis flower producers aren't reporting a dramatic impact on pricing in the wake of the vaping crisis.

And marijuana retailers are reporting a mixed bag regarding the impact on consumer buying patterns in terms of flower sales.

"I don't think we've seen any real trickle-down effect on the wholesale business," said Tom Stevenson, CEO of Bonsai Cultivation, a recreational cannabis company in Denver.

The most recent data from Headset, a Seattle-based provider of data and analytics to the cannabis industry, shows that the share of consumers buying flower since the end of August, when the reports from the vaping health crisis began, have varied by state.

Here's how the percentage of flower purchased looks in four retail recreational marijuana markets as of Sept. 22, up or down since Sept. 1:
California: 40.7%, down from 41.1%.

Colorado: 50.1%, up from 45.3%.

Nevada: 47.8%, down from 48.2%.

Washington: 46.42%, down from 46.3%.
Initial information when the vaping health crisis spread showed that retailers in some states were reporting a drop in market share for vape products, with flower sales in part taking up the slack.
Terra Carver, executive director of the Humboldt County Growers Alliance in Eureka, California, said she hasn't seen any noticeable changes to the prices of wholesale flower, however. She did note that attitudes about vaping cannabis are different.
"People are concerned," she said. "But we haven't seen cultivators or processors reporting prices going down."
Behavioral shift
The most recent report from the Centers for Disease Control and Prevention (CDC) shows that more than 800 people have been sickened since the vaping health epidemic broke out. Reported deaths currently stand at 16.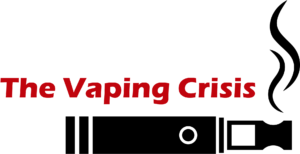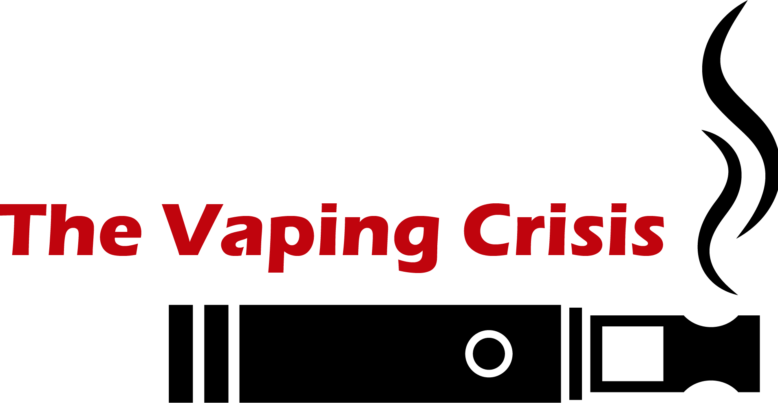 According to the CDC, the majority of those sickened used THC vape products, with consumers in Illinois and Wisconsin reporting they had purchased their merchandise from the illicit market, not licensed cannabis companies.
At Golden Leaf Holdings, a vertically integrated cannabis company based in Portland, Oregon, CEO Jeff Yapp said he's seen a slight decline in sales of vape products since the health crisis started.
So far the company hasn't seen an increase in flower sales, but Yapp expects to see flower and other products like edibles make up for the lost market share.
"I don't think you're going to see the market decline," he said. "You're going to see people shift behavior."
Brad Bogus, vice president of growth and marketing at Confident Cannabis, a Palo Alto, California-based software company that tracks wholesale cannabis markets, said Oregon consumers cut back on vape purchases more than those in any other state his company tracks.
Two people have died in Oregon from vaping-related illness, though the exact cause of the deaths is not yet known. Health authorities in the state have urged people to stop vaping all products.
"But we haven't see that change the market dynamics at all on flower," Bogus said.
"People are still very hungry for bulk distillate," meaning that demand for the mid- and low-grade flower that typically fuels extraction-related products is still strong.
Flower market thrives
In line with what Marijuana Business Daily reported in August, growers in more mature cannabis are still getting better prices for wholesale flower than they have seen in recent years.
"Colorado is just an absolutely thriving market," Stevenson said.
He's getting $1,600-$1,800 a pound for wholesale flower, compared to $900-$1,000 a year ago.
Stevenson believes the decreased supply is a result of continued acceptance for cannabis, and more people overall consuming marijuana.
The market is better now than it has been for years, as flower availability remains on the decline, he added, particularly through the summer.
"It's been a great time of year to be a cultivator," Stevenson noted.
He's seeing an overall lack of total biomass, which is driving up prices for wholesalers and costs for extraction companies.
With that overall lack of raw material for extraction, Stevenson said even a dip in consumers buying vape products wouldn't show up in the wholesale market right now.
Carver in California is also reporting more demand for wholesale flower than she's seen in the last two years.
"We haven't seen the demand continue this late into the season," since California began sales of recreational marijuana in January 2018, she said.
"Typically around July and August it starts going down, but prices aren't down," Carver added.
Even in Oregon, where prices have been notoriously low for cannabis growers, Yapp is reporting stable prices.
"Some of the premier growers are starting to see some stability," he said.
Flash in the pan?
The general sentiment among industry executives is that they hope this issue will resolve quickly.
Bogus, for his part, thinks the vaping market will recover quickly and that any impact will remain short-lived.
"This is a temporary freak out," he said.
Bogus said he believes once the dust settles from the vaping health crisis, the legal cannabis industry will come out looking fine.
"This is completely knee-jerk reacting," he added.
"It's like if a vending machine fell over and killed someone and we decided to ban vending machines."
For more of Marijuana Business Daily's ongoing coverage of the vaping crisis, click here.
Bart Schaneman can be reached at barts@mjbizdaily.com