British drug maker GW Pharmaceuticals plans to raise $148 million from U.S. investors to advance an epilepsy drug that uses cannabidiol (CBD).
The company will sell 1.7 million American Depository Shares on the Nasdaq – where it trades under the symbol GWPH – priced at $86.83 each.
The drug, called Epidiolex, contains cannabidiol oil extracted from a crop of marijuana it grows in England. Epidiolex recently received fast-track status from the U.S. Food and Drug Administration, which means regulators will speed up clinical testing and its potential approval.
The development marks an important step for CBD-based drugs, which ease pain but don't provide the typical high associated with marijuana.
While cannabis advocates have long touted CBD-specific treatments – such as the popular "Charlotte's Web oil – the FDA has not approved the drugs. Numerous states have approved CBD-specific laws for children with epilepsy, however families that participate in such programs are still breaking federal law.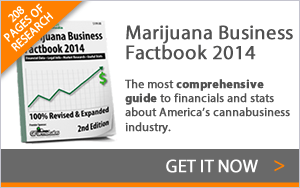 The sizable fundraising effort also highlights investor confidence in the company's research. GW Pharmaceuticals said that a recent 12-week clinical trial on American children produced "encouraging" results in treating epilepsy as well as a disease called Dravet Syndrome, which also causes seizures.
Of nine test patients with Dravet Syndrome, three were seizure-free by the end of the trial period.
GW Pharmaceuticals raised $31 million when it debuted on Wall Street in 2013 and then raised an additional $90 million in January.