Clark County, Nevada, has taken another big step toward rolling out its medical marijuana program.
County commissioners approved 101 applications for medical cannabis businesses this week. The breakdown of approved applicants: 58 cultivators, 38 production facilities and five testing labs.
The commissioners rejected only five applications from a pool of 106, while six other applicants withdrew during the process.
Although the county has a cap of 18 licenses for dispensaries, it does not have a limit for the number of cultivation and production facilities or testing labs.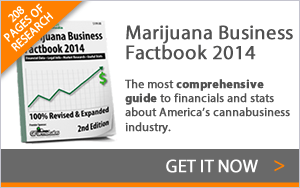 Some groups that didn't secure dispensary licenses received initial approval to open a production or cultivation facility, giving them a second chance to enter the industry. One of those groups – Polaris Wellness Center – plans to now cultivate plants and produce marijuana sodas, brownies and cookies.
Similar to the dispensary application process, the producers/processor application process attracted a smattering of entrepreneurs with connections to politics and big business. Randy Black, a longtime casino executive, won a license, as did Brian Greenspun, publisher of the Las Vegas Sun.
The license winners must now gain state approval before they can open.