Nevada's medical marijuana gold rush is attracting speculators with deep pockets, political connections and backgrounds in big business.
Clark County recently received 206 proposals from more than 100 groups for medical marijuana businesses targeting unincorporated areas of the county. The Las Vegas Review Journal sifted through those applications and found that a wide range of elite business people, former politicians and medical professionals are behind the applications.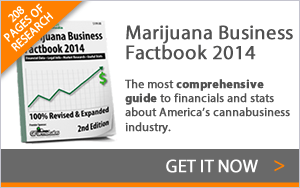 Perhaps the most surprising applicant: Sig Rogich, who worked as a presidential adviser to Ronald Reagan and George H.W. Bush. Rogich currently operates a public relations firm in Nevada, which just eight years ago managed a campaign that challenged a medical marijuana ballot initiative.
Other applicants include:
– Former Las Vegas assemblyman Chad Christensen, who has teamed up with local banking veteran Daniel Brasov.
– Former Planet Hollywood Resort President Bill Feather, who is partnered with Oscar B. Goodman, the son of Las Vegas's former mayor.
– Lobbyist and former Nevada legislator David Goldwater, who has teamed up with Greta Carter, president of the Cannabis Training Institute in Seattle.
– Camille Ruvo, the wife of Larry Ruvo, a local philanthropist and senior managing director of the largest distributor of alcoholic beverages on the Strip.
– Nick Spritos, director of the Women's Cancer Center of Nevada, who has partnered with oncologist Geoffrey Hsieh.
Las Vegas and Reno have yet to accept applications for medical marijuana businesses. Both cities will likely attract a similarly elite field.