Clark County, Nevada, has awarded 18 licenses to dispensary operators, becoming the first jurisdiction in the state to green-light medical marijuana businesses.
County commissioners chose the 18 from a final pool of 79 applicants. Each applicant group was given six minutes to present its business idea before county commissioners during a three-day hearing, which concluded Friday morning.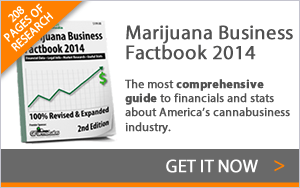 Included in the list of victors are several high-profile Nevadans with ties to local government, the gaming industry and big business. Former gaming executive Randy Black, well-known cancer doctor Nick Spiritos and former Nevada assemblyman David Goldwater all won licenses.
The licenses are for unincorporated areas of Clark County, including areas around the Strip. The cities of Las Vegas, North Las Vegas and Henderson have yet to award business licenses for dispensaries.
Clark County's list of dispensary license winners includes:
– Fine Cannabis Dispensary in Winchester Township
– CWNevada LLC, and Euphoria Wellness LLC, in Enterprise Township
– Just Quality LLC, in Sunrise Manor Township
– The MedMen of Nevada, The Clinic Nevada D1 LLC, Nevada Medical Marijuana Dispensary Inc., Desert Inn Enterprises Inc., Nevada Holistic Medicine LLC, TGIG LLC, Fidelis Holdings LLC, all in Paradise Township
– GB Sciences Nevada LLC, LVMC LLC, Integral Associates LLC, Gravitas Ltd., Nevada Organic Remedies LLC, all in Spring Valley Township
– Global Harmony LLC in Whitney Township
– Clear River LLC in Laughlin