Massachusetts has dropped the ax on 9 of the 20 businesses that won initial approval for medical marijuana dispensaries back in February. Among the rejected business owners are former Congressman William Delahunt and Harborside Health executives Andrew and Steve DeAngelo.
Officials said the 11 remaining dispensaries will be given certificates allowing them to set up operations and undergo inspections. The rejected business owners can apply for licenses next year, officials said.
Officials said the companies were rejected due to problems discovered during a recent review, which included expanded background checks, a detailed audit of corporate statements and face-to-face meetings with the applicants.
Delahunt's company, Medical Marijuana of Massachusetts, had won three provisional licenses, while the company the DeAngelo brothers formed, Green Heart Holistic Health, received one provisional license.
The other rejected businesses are: Good Chemistry of Massachusetts, with locations in Boston and Worcester; Brighton Health Advocates, Fairhaven; Debilitating Medical Condition Treatment Centers, Holyoke; and Greeneway Wellness Foundation, Cambridge.
After the announcement, Andrew DeAngelo released a statement expressing his disappointment.
"Our only regret is that we will not have the opportunity to bring our pioneering best practices, gold standard industry model to the patients and greater community of Boston," DeAngelo said.
The licensing process came under fire in February after local media pointed out inconsistencies in scoring and potential conflicts of interest.
Two winning dispensary owners later admitted to falsifying support from local politicians on their applications. Newspapers highlighted Delahunt's political connections to Public Health Department Commissioner Cheryl Bartlett, although both parties denied any conflicts.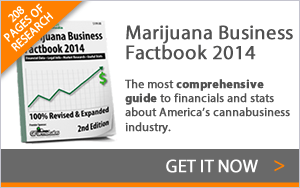 After the media reports, several losing applicants filed lawsuits to stop the process from continuing.
Lawmakers had hoped to open dispensaries by this summer, however the new timeline calls for a few dispensaries to open in November, with the majority not opening until February 2015.