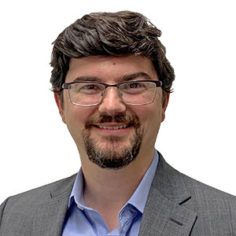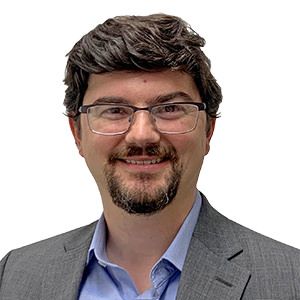 Capital markets remain very tight, but they started to open up again for marijuana companies in the third quarter of 2020, as shown in Viridian Capital Advisors' deal tracker.
Yet demand remains much greater than the supply of available funding, driven by the capital intensity of the industry and the limited participation by most institutional investors because of continued federal illegality of marijuana in the United States.
So what are the common characteristics of companies that have been able to raise equity capital?
In a nutshell: the ability to articulate a high-return specific use for the new capital raised.
Broadly for the industry, strong second-quarter results in the face of COVID-19 have proved that cannabis companies have viable business models, which is driving increased investment interest.
Go beyond 'general corporate purposes'
At the 2019 MJBizCon Investor Intelligence conference, we noted that companies able to clearly communicate with investors and show a path to profitability will enjoy a lower cost of capital.
So far, the public companies successfully issuing shares have done precisely that.
Village Farms International (Nasdaq: VFF) raised $50 million in shares and warrants to fund the $45 million cash portion of the agreement to purchase the rest of the Pure Sunfarms joint venture from Emerald Health (TSXV: EMH).
Village Farms' stock has risen 7% since the day before the deal was announced because Village Farms is buying more of a profitable asset.
By contrast, Sundial Growers (Nasdaq: SNDL) raised $20 million in shares and warrants on Aug. 18 for "general corporate and working capital," which is a catch-all disclosure and complicates the calculation of direct return on the capital.
Investors following the narrative can deduce that the money will be used to shore up the leveraged balance sheet and see the company through a restructuring and cuts of excess capacity.
The equity is needed to keep the company alive, but investors also can see the at-the-market offering and know more shares are coming.
Sundial's stock price closed at $0.28 on Sept. 15, down 49% from Aug. 12, the day before the offering was announced.
Aphria (Nasdaq: APHA) also announced an at-the-money offering of $100 million, but its stock price is down only 6% since.
The key difference is that Aphria – which generated positive earnings before interest, taxes, deduction and amortization (EBITDA) in the second calendar quarter – already has $378 million in cash on its balance sheet and specified that the proceeds would "fund Canadian and international expansion" and "repay indebtedness" in addition to the boilerplate "working capital and general corporate purposes."
Investors can calculate their expected returns on capacity expansion, and they can see that they are prefunding the $120 million of debt due in 2022-23.
Direct equity issued in acquisitions
Clearly communicating a use of capital makes equity more attractive to sellers in acquisitions as well, as Columbia Care's flat stock price in the face of a 21% increase in share count shows.
In September, Columbia Care closed the acquisition of The Green Solution by issuing 33 million shares to sellers and agreed to acquire Project Cannabis for $52 million-$57 million (about 14 million-15 million shares at current prices) in equity and a concurrent sale-leaseback.
In both cases, Columbia Care is purchasing positive EBITDA with the issuance of equity and without consuming cash.
This creates value because the issuance of shares is accretive.
In other words, the EBITDA per share goes up, despite the additional shares issued, before the potential benefit of any margin expansion with integration.
Because the sellers receive shares, they also participate in the upside of the combined business, which can make acquisitions more likely to close and align the incentives of the parties.
REITs provide cannabis exposure without 280E
In the third quarter, Advanced Flower Capital's raise of $80 million for its AFC Gamma REIT from 20 family offices follows Innovative Industrial Properties' $259 million public offering of stock.
For the past year, investors have favored REITs, which offer very high mid-teens returns for secured leases.
REITs also offer investment exposure to cannabis across multiple companies without directly "touching the plant" nor triggering 280E-related tax issues. (This is a risk noted on page 40 of IIPR's 10-K filing.)
As a member of some large traditional indexes such as the Russell 2000 and the exchange-traded funds (ETFs) that track them, Innovative Industrial Properties also benefits from fund flows.
The top three shareholders of IIPR, who hold 28% of the company's shares, are all managers of ETFs, giving IIPR broader access to capital.
Pandemic accelerates tech investments
In the venture capital market, there have been four equity raises by marijuana tech companies that all incrementally benefit as dispensaries alter their strategies because of the COVID-19 pandemic as well as the general cannabis growth thesis:
Dutchie, an online ordering platform.
Springbig, a marketing loyalty platform.
Fyllo, regulation and marketing tracking software.
Headset, a software platform that tracks and analyzes sales trends at the product level.
As with the public companies, these businesses share a narrative that lets investors easily envision the use of capital for growth, now accelerated further by the coronavirus crisis.
Just picture the dispensary manager who says, "Post-COVID, demand is up, but I can't pack customers in my store. I need to enable online ordering and offer loyalty discounts to keep those new customers while following the changing laws. And I need to figure out how those orders are changing my SKU mix."
Venture capitalists certainly did, and they wrote checks totaling $60 million.
Investing is ultimately about understanding the narrative.
Companies that can consistently articulate a compelling narrative corroborated by the numbers will raise capital and see their value rise.
Mike Regan is the founder of MJResearchCo and a regular contributor to Marijuana Business Daily. He can be reached through his LinkedIn page or at info@mjresearchco.com.