Dispensaries in Vancouver are challenging Canada's new medical marijuana regulations by continuing to operate despite a ban on such businesses.
According to The National Post, there are at least 35dispensaries currently operating in Vancouver, with additional centers opening every month.
All of the dispensaries are considered illegal under Canada's recently-approved medical marijuana law, which allows a handful of licensed growers to distribute cannabis to patients via the mail.
British Columbia officials have publicly said they will not enforce aspects of the country's new law. Vancouver police are following suit, and a spokesman said they have no plans to shut down dispensaries unless the businesses pose a "public safety issue."
Some dispensary owners worry that a lack of regulations could allow bad practices to flourish.
At one Vancouver dispensary, patients must provide a photo I.D., sign a form pledging not to share their cannabis and receive a diagnosis from an onsite doctor before purchasing. Another dispensary boasts the slogan "Many Get Their Medical Marijuana License In JUST ONE VISIT!"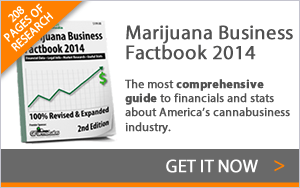 Dana Larsen, vice president of the Canadian Association of Medical Cannabis Dispensaries, said he hopes the city prevents a crackdown by issuing business licenses to good practitioners.
"I just hope it's not too severe of a backlash and that the dispensaries operating at a high standard are left alone," he said.