Business owners in Washington state who lost out on the recent lottery for recreational cannabis store licenses are already planning their next move.
For some, that means filing lawsuits against the Liquor Control Board, which organized the lottery. Others are weighing whether to start medical marijuana dispensaries in hopes that the state will not shut down those businesses.
Ryan Kunkel and Joel Berman told The Puget Sound Business Journal that they are suing the state liquor board over the methodology it used in the lottery. The two men own Have a Heart, one of the largest medical marijuana chains in the state. They believe that the board allowed some entrepreneurs to game the system by submitting multiple business applications for the same location.
They are also upset that the the state initially required applicants to secure a lease but then changed the requirement to allow non-binding letters of intent from landlords. The two men said they already signed a lease and were stuck paying rent.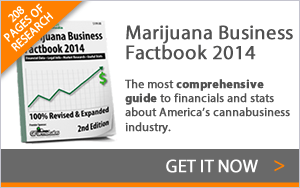 At least one business owner who lost out is planning to open a medical dispensary in hopes that the state will not pass legislation to shut these businesses down. Pete O'Neill began paying a $7,800-a-month lease starting in September in hopes of winning a spot. He did not get a license but said he will now open a medical cannabis dispensary – which are technically illegal but have been allowed to operate – there instead.
In a statement, the LCB stood behind its lottery methods.
"The system was sound," it said. "We are communicating with applicants who were not successful in the lottery and showing them what we have. If we made a mistake we'll own it. However, we're seeing few questionable ones. There is an appeal process for those that wish to proceed."