When will Washington State's recreational marijuana industry have enough product to satisfy demand?
One cultivator expects it will take months for cannabis inventory to stabilize. Until that happens, supplies will be constrained and prices will reflect product scarcity.
Brian Stroh – who owns CannaMan Farms, a cultivation site in Clark County – said licensed growers are all scrambling to produce more marijuana, but they are limited by the growth cycle of cannabis.
"There's only so fast you can make a plant grow," he told the Portland, Oregon, TV station KATU.
Stroh said it takes about 10 weeks from the time he starts the growing process until finished, tested product is available on store shelves.
CannaMan Farms has up 2,000 square feet of space for growing cannabis plants.
The company – one of the first to receive a license from the state last spring – was caught off guard when the state abruptly announced recently that retail sales could begin on July 8.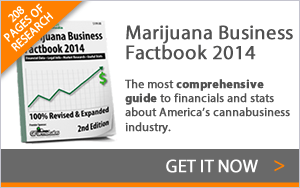 Stroh said he hadn't been planning to have product available at that time, as the state hadn't previously given any indication that sales would begin so early.
Product shortages have been a hallmark of the rollout of recreational marijuana sales in both Washington and Colorado.