Marijuana edibles could be missing from store shelves when Washington State rolls out its recreational market next month.
That's because the state's Liquor Control Board, which oversees the industry, has yet to license any edibles manufacturers. Without a license, edibles manufacturers are forbidden from even purchasing cannabis, let alone producing and distributing edibles.
The delay is tied to the state's licensing process. Edibles kitchens must pass an inspection for food safety by the state Agriculture Department. So far, only one such inspection has occurred and the results haven't been released.
The absence of edibles could impact overall sales during Washington's first weeks of retail sales. In Colorado, recreational cannabis customers gobbled up edible products when retail sales started, boosting revenue for retail stores and the handful of licensed edibles companies.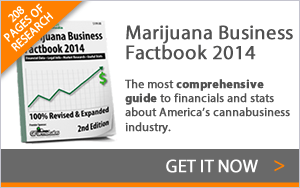 After just a few days of sales, however, many stores sold out of the products.
Washington State looks poised to follow in Colorado's footsteps when retail sales begin in early July. Regulators have not provided a timeline for licensing the businesses.