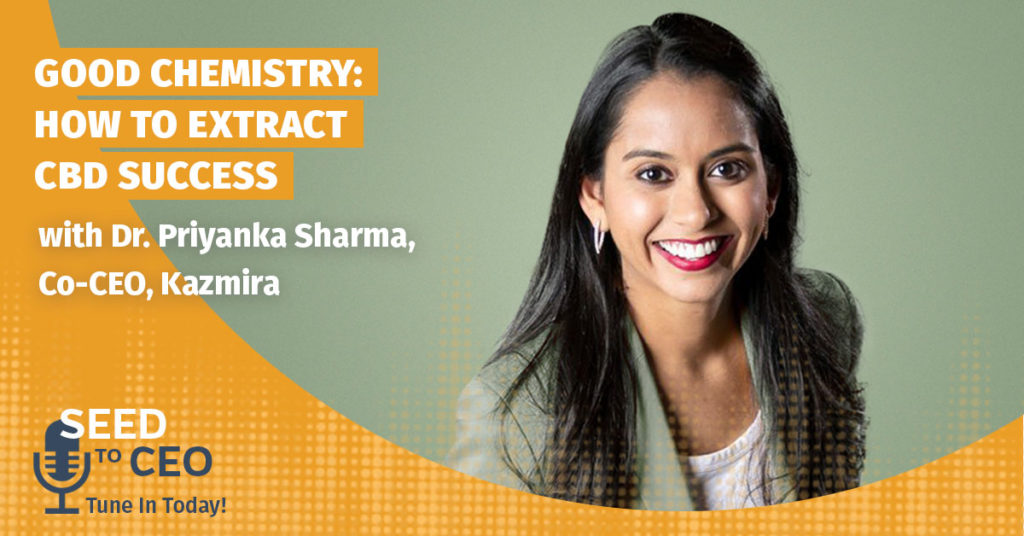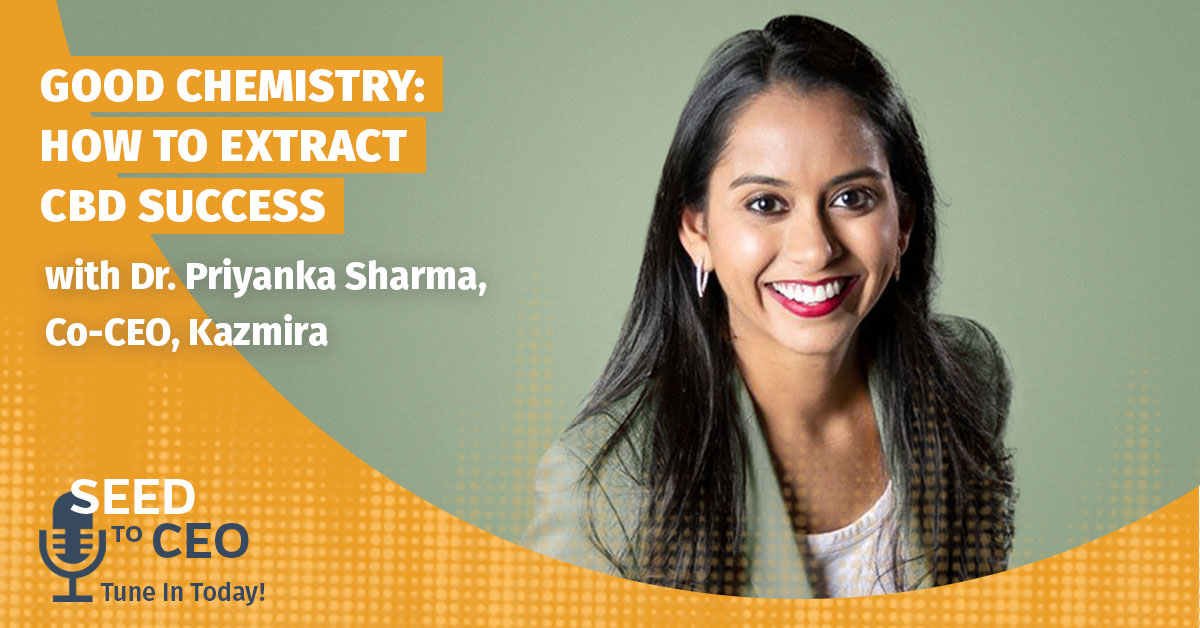 When Dr. Priyanka Sharma's father's chemical engineering company in Illinois kept getting phone calls asking if it performed industrial hemp extraction, she flew to Colorado to learn more about the ascendant CBD industry. They were floored by how many consumers said they used CBD and other cannabinoids for wellness and saw a huge opportunity. In this episode of Seed to CEO, Priyanka talks with MJBiz CEO Chris Walsh about how Kazmira – the company she and her husband founded and now serve as co-CEOs for – became one of the CBD industry's leading extraction firms.
She shares:
How to leverage scientific expertise to create advantage-winning innovations.
How their involvement in every aspect of the company's creation helped them understand and operate it better.
Tips to steer a cannabis company through confusion wrought by a lack of clarity on federal regulations.
Who is Priyanka Sharma?
Priyanka and her husband co-founded Watkins, Colorado-based Kazmira, a large-scale manufacturer of cannabinoids from industrial hemp, in 2017. Before launching Kazmira, Priyanka earned a doctorate in chemical engineering from the University of Illinois Chicago and has published extensively about molecular modeling and its application in industrial biotechnology. That scientific prowess has led to several extraction innovations that have helped make Kazmira a leader in the cannabis space.