Few licensed growers in Washington State have submitted cannabis to be tested for safety and potency, stoking concerns that there will be severe inventory shortages when the first recreational shops open on July 8.
Analytical 360 – one of two labs that has received certification to test recreational marijuana – has tested just two marijuana samples so far, with another sample expected to undergo a test next week.
Randy Oliver, the company's chief scientist, believes that the state's 79 licensed recreational growers will submit their samples at the last minute. If that happens, the lab would suffer a backlog that could prevent cannabis from reaching store shelves in a timely manner.
"There's going to be some long lines and some high prices," Oliver said.
Under the state's recreational cannabis laws, marijuana must be tested before it can be sold to consumers.
A testing backlog would increase the severity of the cannabis shortage that many experts foresee for Washington State's industry. Already, stores are unable to carry edible products during the first few weeks, since the state has yet to license any edibles manufacturers.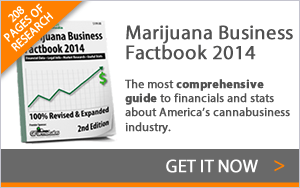 The effort to secure cannabis by retail shops has created a price war in the wholesale market. One grower, The Sea of Green, is selling its recreational cannabis for $4,000 a pound, which equates to $9 a gram.
Oliver said his lab can handle up to 100 samples a day. Each harvest of a specific strain must be tested before it is sold to consumers. Oliver believes 20%- 30% of all samples will fail his lab tests because of high mold counts.