With 11 deals closed, last week was the busiest so far this year for M&A deals involving publicly traded cannabis companies.

Seven of the 11 deals involved plant-touching companies, with the remaining transactions in the ancillary products and services segment.

Advertisement

Three privately owned companies also completed transactions, bringing the weekly total to 14, the second-busiest of 2019.

This weekly series from Marijuana Business Daily and Viridian Capital Advisors provides the latest data on cannabis investment activity and M&A, along with key takeaways, analysis and trends based on recent market moves.

The data below, provided by Viridian Capital Advisors, is through the week ended April 5.

For more analysis and in-depth looks at the investment trends and deals driving the cannabis industry forward, sign up for our new premium subscription service, Investor Intelligence.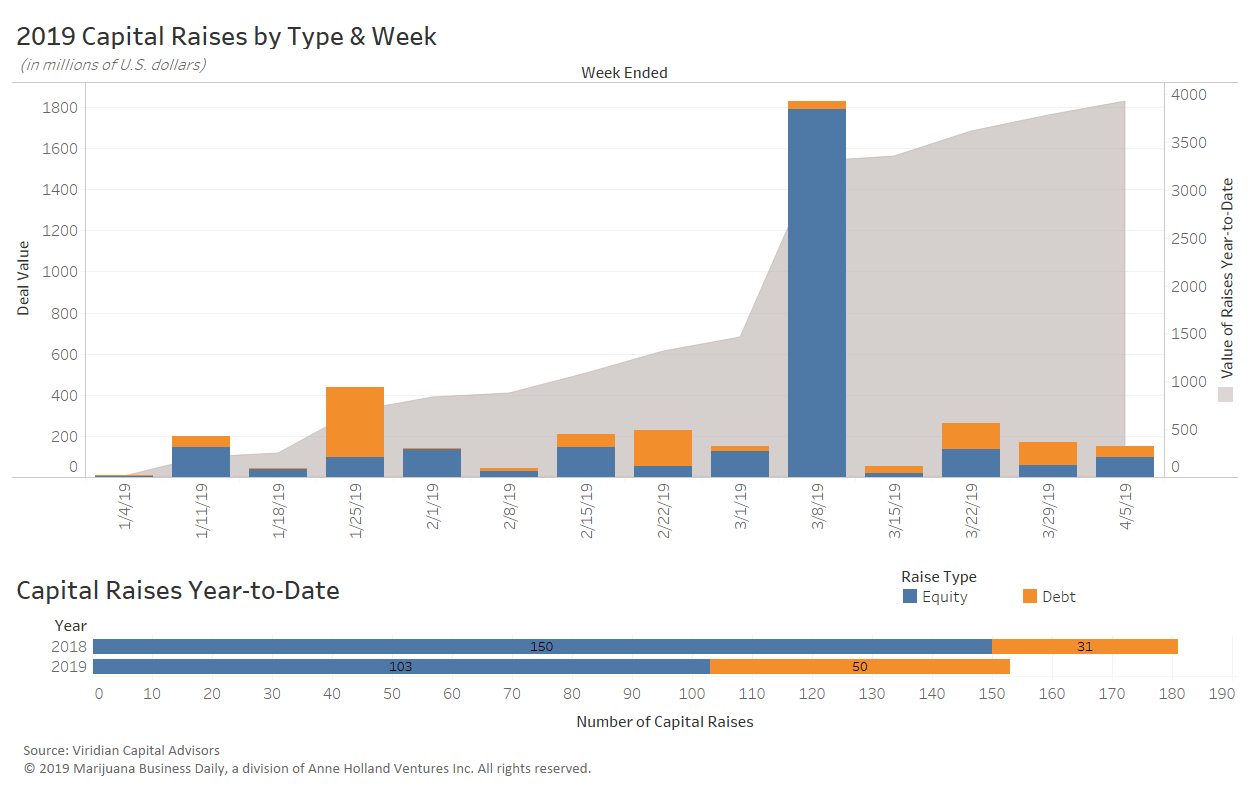 Top raises closed last week:
Los Angeles-based Vertical Companies closed a $58 million Series A funding round to build out its footprint and bring its products to market. The privately owned group said in January it had 161 licenses in California.
Weed MD, a Toronto-based cannabis producer and distributor, closed a debt financing of 39 million Canadian dollars ($29.25 million) with the Bank of Montreal.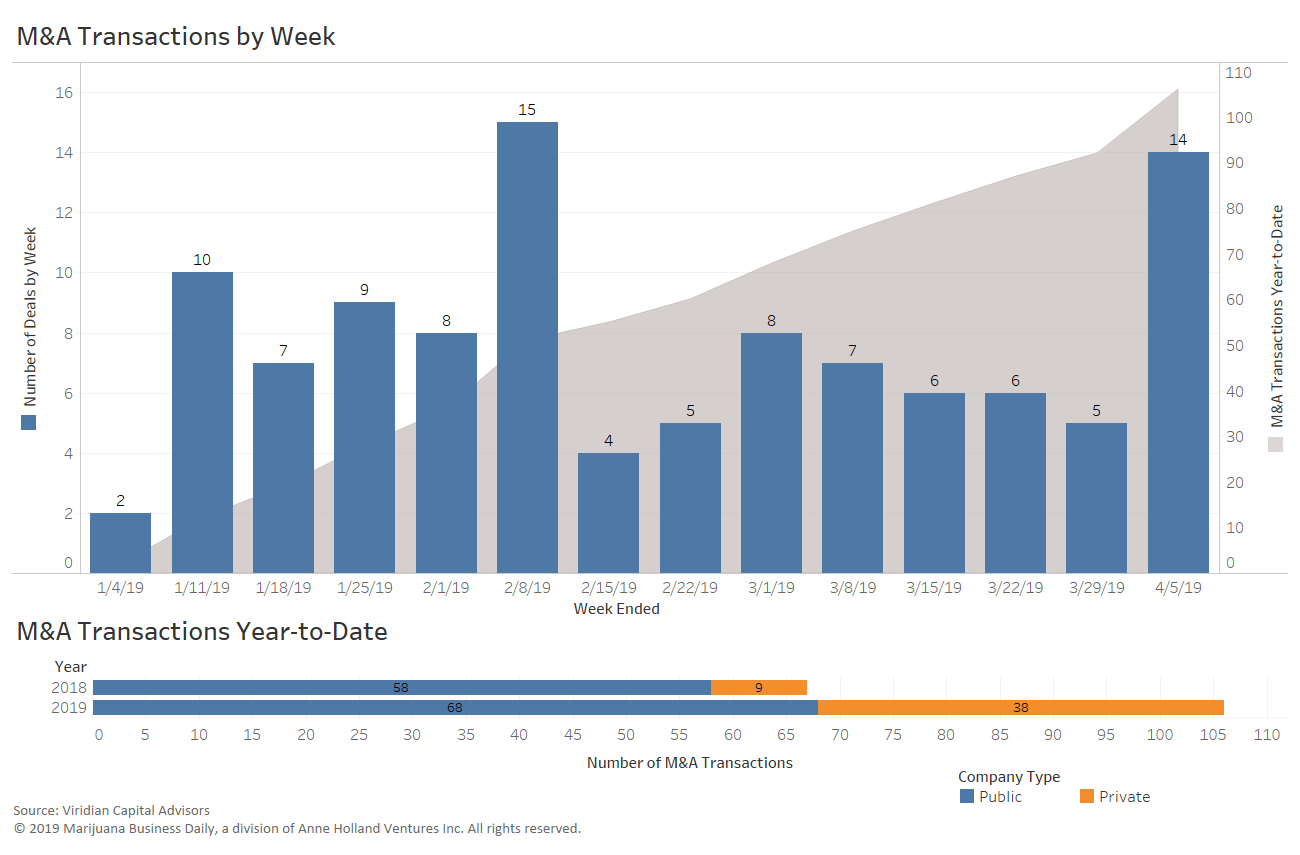 Top M&A deals closed last week:
Massachusetts-based Curaleaf, (CSE: CURA) closed its $30.5 million acquisition of Eureka Holdings. The move gives Curaleaf a foothold in California, where Eureka has a cultivation facility and plans to develop three dispensaries.
Vancouver, British Columbia-based 1933 Industries (CSE: TGIF), a vertically integrated cannabis company, completed the acquisition of the remaining 9% equity stake in its subsidiary Infused MFG, a manufacturer of CBD-infused products. The value of the remaining stake was just under CA$1.25 million.
Viridian Capital Advisors is a financial and strategic advisory firm that provides investment banking, M&A, corporate development and investor relations services to emerging growth companies and qualified investors in the cannabis sector.