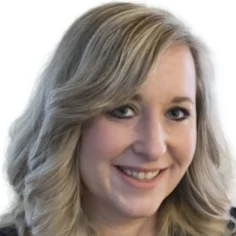 (This guest column is part of a Women's History Month series that offers practical steps toward elevating women in cannabis.)
We all can agree that conferences play a significant role in advancing careers and fostering professional growth.
Cannabis business conferences provide a valuable platform for company owners to connect with other industry professionals such as growers, distributors, ancillary service providers and product manufacturers.
Relationships that begin at conferences can lead to new business opportunities, collaborations and partnerships.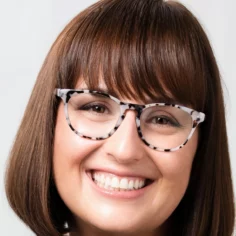 Here is what we should all agree on: Men in the cannabis industry have the power to make conferences more inclusive and welcoming to all attendees, including women.
Providing a safe and welcoming environment for women to participate and contribute improves the functionality, sustainability and perception of the cannabis industry as a whole.
If we all agree that cannabis conferences are important for professional development and networking, then it is crucial that women have equal access to these opportunities to advance their careers without fear of harassment and exclusion.
Here is how you can make cannabis conferences less male-centric and more inclusive:
1. Don't organize or participate in all-male panels
Before you accept speaking on a panel, tell the organizer you do not participate on all-male panels and ask how they will ensure women are included.
Proactively supply names of three women you know who could speak on the topic at hand.
Consider recommending a woman at your organization to speak in your place. (Ask yourself: "Is it more important that I am on stage or that my organization is represented on the panel? If it is the latter, take advantage of the occasion to shine a light on women from your team.)
If you're organizing a panel, don't rely exclusively on your network. Your outreach will inherently reflect the unconscious biases and conscious predilections that inform your social circle.
Recognize that you will need to supplement your network and proactively reach out to women and women-oriented networks to ensure your pipeline of recommendations and applicants is diverse.
Remember: Inviting only one woman to a panel might mean that if she cannot participate or must cancel, you end up with an all-male panel.
Avoid making excuses. We've heard them all when it comes to the lack of women represented on conference stages, best-of lists, in bylines, etc.
Check out the suggested answers to the standard excuses compiled by GenderAvenger – a nonprofit that promotes gender balance in public dialogue – and make sure you don't reflexively repeat them.
2. Avoid 'booth babes'
"Booth babes," also known as promotional models or exhibition girls, are typically hired by companies to attract attention to their booths at trade shows and expos.
These women are often dressed in revealing clothing and might engage in flirtatious behavior to draw in attendees.
In recent years, there has been a growing backlash against the use of booth babes at expos. There are several reasons for this:
Objectification: Booth babes are often seen as objects rather than human beings with skills and expertise. This can perpetuate the idea that women are valued more for their physical appearance than their abilities or knowledge.
Exclusion: Booth babes could create an unwelcoming environment for female attendees, who might feel uncomfortable or minimized at the event.
Misrepresentation: Booth babes might not be qualified to represent the company they are promoting, and their presence could distract from the actual products or services being showcased.
Unprofessionalism: The use of booth babes can be seen as unprofessional and outdated, and their presence might turn off potential business partners or investors.
While the cannabis industry is largely led by straight men, the use of booth babes is no longer considered proper at expos because of the negative impact it can have on attendees, a company's image and the overall professionalism of the event.
3. Consider where you host events and whom you invite
Men have traditionally conducted business on golf courses, strip clubs, cigar bars and other male-centric venues.
Companies that wish to be inclusive should avoid hosting events at such locations, opting instead for more neutral options.
Golf has a history of excluding women, people from certain social classes and people of color.
According to the National Golf Foundation, 77% of golfers are men, so events at golf courses can be missed opportunities for networking and relationship-building.
When individuals from diverse backgrounds are excluded, they – and you – might miss out on important opportunities to connect with others and establish new partnerships and collaborations.
When hosting events, it's important to check the gender balance on the guest list.
Try curating a guest list that includes a combination of successful industry veterans and newcomers.
Make sure the guest list is gender-balanced and racially diverse.
If you're a guest at a happy hour, pay attention to who is in the room – and who was not invited.
If you're in a homogeneous room, point it out to the host. Sometimes people will do better when it's brought to their attention.
4. See something, say something
The fight for gender equality can't rest on female leadership alone.
Change happens when we all take action.
Men in the cannabis industry can challenge imbalances, call in allies and send the message that women's voices count.
This doesn't come easily to any of us. It always takes work and effort.
It's a commitment to trying to do better and listening when someone tells us we can do better.
It's a great habit to look around the room to see if everyone looks like us or if the crowd is diverse, representing our cannabis community values.
If your professional network is mostly comprised of men, make an effort to expand and include women.
Conferences provide an opportunity to seek out women at every level of career development: industry leaders to collaborate with, talent to hire and women new to cannabis to mentor.
When fielding panel invitations and organizing events, ask yourself, "What would a cannabis mensch do?"
Summer Westerbur is the founder of Colorado-based Kairos Insurance Group, a boutique insurance agency providing employee benefits. She can be reached at summer@kairosinsurancegroup.com.
Adriana Kertzer is the founder and principal at New York-based Plant Medicine Law Group, a psychedelics and cannabis law firm. She can be reached at adriana@plantmedicinelaw.com.
To be considered for publication as a guest columnist, please submit your request here.