Curaleaf is buying Cura Partners for close to $1 billion, Canada's largest independent brewery takes the cannabis plunge, Colorado and Las Vegas join the social use bandwagon – plus other important news from around the marijuana industry.
Billion-dollar baby
Massachusetts-based cannabis group Curaleaf is acquiring Cura Partners for 1.27 billion Canadian dollars ($949 million) in an all-stock deal.
Cura, based in Oregon, is the owner of the Select brand of cannabis products and has a strong presence in western U.S. states, complementing Curaleaf's heft on the East Coast.
MJBizDaily takeaway: The deal is another example of the increasing consolidation occurring in the North American cannabis industry and follows on the heels of other mega-deals.
They include Harvest Health & Recreation's $850 million acquisition of Verano Holdings and Cresco Labs' CA$1.1 billion purchase of Canada's Origin House.
Another Canadian brewery plans cannabis beverages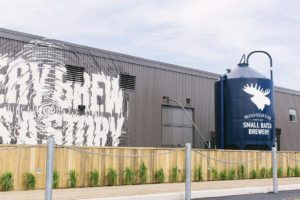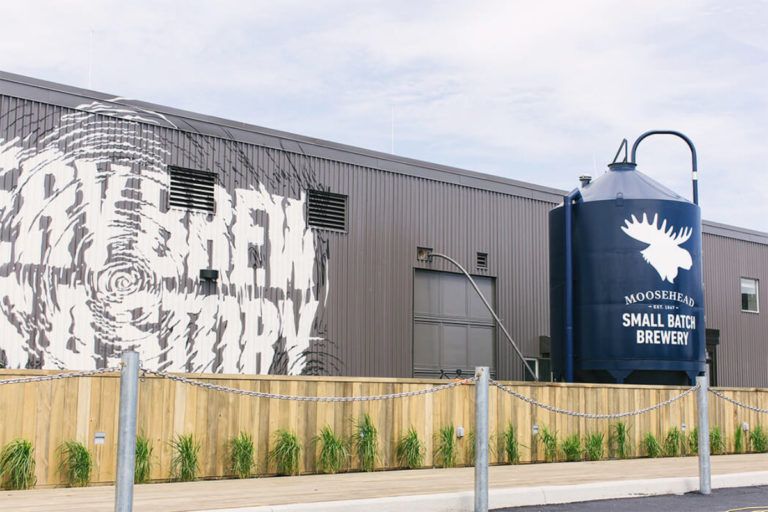 The largest independent brewery in Canada is planning to sell nonalcoholic, cannabis-infused beverages.
New Brunswick-based Moosehead signed a definitive agreement to form a joint venture (JV) with Sproutly Canada, with each company holding 50% ownership.
It's the latest in a number of partnerships struck between alcohol companies and cannabis firms.
Constellation Brands of New York got things going as the first global liquor giant to go all-in on cannabis, investing an industry-record 5 billion Canadian dollars ($3.8 billion) in Ontario-based Canopy Growth.
Last October, competitor Molson Coors formed a JV with Quebec-based Hexo to develop nonalcoholic, cannabis-infused beverages in Canada.
And Belgium-based AB InBev – the maker of Budweiser – partnered with British Columbia-based cannabis firm Tilray.
MJBizDaily takeaway: With the easy part done – forging the partnership and setting the parameters of the joint ventures – the real work begins: getting the JVs up and running as quickly as possible, proving technology, and ironing out logistics and distribution.
And, of course, the companies will need to adapt business plans to the soon-to-be-released regulations governing infused products in Canada.
Even though cannabis-infused beverages will be legalized in Canada by Oct. 17, 2019, that market isn't expected to get going until 2020 because of regulatory hurdles and logistical challenges. (Think testing, distribution, wholesale, retail, etc.)
After it sets sail, the market will be small – at least relative to some U.S. states.
On top of that, CBD-infused beverages will probably have to be sold only in regulated cannabis stores – severely limiting the market for those products because of the tepid rollout of physical outlets across Canada.
What does this mean? Most of the partnerships so far involve only the Canadian market, so look for these companies to expand – or even forge new deals – to the more lucrative American market, starting with CBD.
Social use venues could open in Sin City by summer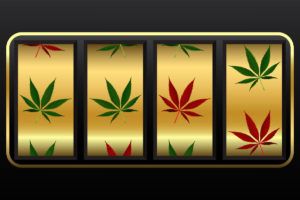 The Las Vegas City Council voted 4-1 to create a new business license and land-use regulations for marijuana social use venues, where customers can consume cannabis products.
The move could open new business opportunities for entrepreneurs and increase revenue for licensed cannabis retailers – but some in Sin City's marijuana industry have criticized an amendment that allows only existing owners of marijuana licenses to apply for a social use permit during the program's first 12 months.
MJBizDaily takeaway: Supporters of the bill acknowledge its flaws.
For example, it bars venue owners from selling, providing or distributing marijuana or MJ products, such as flower, concentrates or infused products, eliminating a lucrative source of revenue. It also prohibits the sale of alcohol at social use venues.
Despite those limits, the rules are a step in the right direction, said social use advocate Scot Rutledge of Argentum Partners, a Nevada government affairs and marketing firm.
The requirement for social use venues to partner with dispensaries creates a profit model for these new businesses in lieu of alcohol sales, Rutledge said.
He also noted the venues can provide entertainment and sell food, nonalcoholic beverages and merchandise.
The 12-month pilot also gives the industry time to mitigate the risks of impaired driving and overconsumption – issues that could sink the program and the added business opportunities – before the applications become more widely available.
Rutledge reckons the first social-use venues could open this summer.
MJ legislative moves in Washington state
Washington state lawmakers approved a handful of cannabis-related bills as the legislative session ended Sunday, sending them on to the governor's desk.
Two of the measures in particular could have significant impact on the cannabis economy:
Senate Bill 5318 reforms the compliance and enforcement provisions for marijuana licensees. Cannabis companies and trade associations have long complained about inconsistent and unfair enforcement. Under this bill, the state Liquor and Cannabis Board (LCB) can issue licensees a notice of correction describing a noncompliant condition, instead of handing out a civil penalty. Also, a single violation won't result in a license revocation unless the violation meets certain conditions, such as the illicit sale of marijuana across state lines or peddling cannabis to minors.
House Bill 2052 establishes a cannabis science task force to develop laboratory quality standards. It also transfers the authority for testing lab accreditation from the LCB to the Department of Ecology, effective July 1, 2024.
MJBizDaily takeway: On SB 5318: "This is a much-needed legislative fix," said Daniel Shortt, an attorney focused on cannabis in Harris Bricken's Seattle office. "It'll allow for a much more transparent relationship between the licensees and the LCB."
On HB 2052: "The LCB isn't built to take on scientific testing," Shortt noted. "And there have been problems with consumer confidence in lab testing. It's better that we use our agencies (such as the Department of Ecology) that focus on this type of work."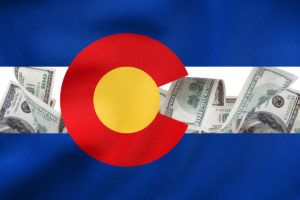 Centennial State OKs cannabis social use venues and home delivery
Legislators in Colorado gave their final blessing to a bill allowing retail cannabis stores, hotels, restaurants and other businesses to apply for marijuana social consumption areas.
They also approved a measure to allow for home delivery of cannabis in the state.
Gov. Jared Polis is expected to sign both measures.
MJBizDaily takeaway: The two bills may well boost marijuana sales. As they go into effect in 2020 and beyond, they'll also offer new opportunities for MJ entrepreneurs to launch or expand a wide variety of businesses – from delivery services to new on-site use venues to cannabis bus tours, to name a few.
In particular, MJ tour operators will welcome that the legislation helps clear up legal uncertainties that have existed around those particular types of businesses. Those ambiguities led to two cannabis tour operators in Denver receiving citations last year.