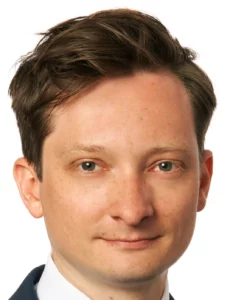 Native American tribes throughout the United States are investing in cannabis.
Tribal-owned stores are becoming more common, often as part of vertically integrated businesses, including cultivation, manufacturing and retail.
This story provides a high-level survey of tribal cannabis stores: where they are, what they look like and what the future might hold.
The U.S. government recognizes 574 Native American tribes, approximately 350 of which are located in the contiguous 48 states.
In addition, there are dozens of tribes that are recognized by the state within which their reservation is located but are not currently recognized by the federal government.
Tribal laws might differ
As sovereign nations, tribes often enforce marijuana laws that differ from the state laws applicable off-reservation.
Tribal laws can be more restrictive, banning cannabis use even in states where recreational marijuana has been legalized.
But they can also be more permissive than state laws.
As of January 2023, there were 44 tribal-owned cannabis retailers in eight states.
Four of these stores have opened since April 2022 and more are expected in 2023, demonstrating continued growth in the industry.
Many are located on reservations, but some are on non-tribal land. The map above presents a summary of tribal-owned stores by state.
Thirty-five different tribes own the stores cited in the map.
Nationwide, the average tribal retail outlet footprint is roughly 6,300 square feet, although the size ranges from humble establishments of less than 1,000 square feet to elaborate complexes exceeding 25,000 square feet.
The vast majority of tribal retailers offer recreational cannabis products, but many also offer medical marijuana to cardholding patients.
There are also tribal-owned dispensaries in Minnesota and South Dakota that currently offer only medical marijuana.
Washington state No. 1
Washington state has the most tribal retailers, 19, as well as the most tribes operating stores, 15.
The success of tribal retailers in Washington stems partly from the market's early legalization and partly from state leaders' cooperation with tribal governments in the form of compacts: agreements between the state and individual tribal governments that structure how cannabis sales will be regulated and taxed on and off tribal land.
Nevada has the second-highest number of tribal stores with 10, which are owned by eight different tribes.
The remaining stores are in states with legalized recreational marijuana such as California, Michigan, New Mexico and New York as well as in South Dakota and Minnesota, which currently have more restrictive marijuana laws.
The stores in the map above do not include businesses that are owned by a tribal member but not by a tribal government.
There are scores of such tribal-member-owned stores across the country.
In New York, more than 100 stores have been opened by tribal members on tribal land. Most of those businesses are relatively small operations in upstate New York.
In some cases, the businesses are licensed by the tribal government. For example, the Saint Regis Mohawk Tribe Cannabis Control Board has licensed 17 retailers and five cultivation businesses.
In other circumstances, the tribal governments in New York either tolerate unlicensed businesses or actively work to shut them down.
Native American tribes are expected to continue to invest in cannabis and open new stores going forward.
Much of the growth is expected in New York, where state-licensed retailers are opening at a glacial pace.
For example, the Shinnecock Nation is expected to open a store with a lounge (as part of a vertically integrated cannabis operation) on Long Island later this year.
The tribe is also expected to license other stores along the Montauk Highway.
Also in New York, the Seneca Nation and the Oneida Indian Nation are expected to open retail outlets in 2023.
In North Carolina, the Eastern Band of Cherokee Indians are planning to open a medical cannabis dispensary as part of a vertically integrated business later this year.
The state has not yet legalized medical marijuana sales, so the tribal operation would be unique in North Carolina.
Growing importance of cannabis
Those examples clearly show the increasing importance of cannabis to many tribes.
This trend is primarily the result of three forces:
Acceptance of recreational and medical cannabis is spreading throughout the United States, including among Native American communities. Some tribes have been among the earliest adopters of cannabis-friendly laws.
Tribes across the country are diversifying their economies. Cannabis can be a profitable investment, generating important funds for tribal governments.
Some tribes are especially well-positioned to open successful cannabis businesses. They might offer products that are not otherwise available in the state for regulatory reasons, or they might be able to leverage tax advantages. Tribal land might also be located near the border of counties or states where cannabis sales are more restricted or even illegal, making tribal stores the most practical option for consumers in those areas.
The result is a rising number of tribal-owned retail outlets in Indian Country, some of which have experienced enormous success.
As acceptance of marijuana use as a medicine and recreational activity continues to grow, tribes can be expected to continue to invest in cannabis to diversify their economies and safeguard their sovereignty.
Matthew Klas is a senior associate with Minneapolis-based KlasRobinson Q.E.D., a national consulting firm specializing in economic development in Indian Country. He can be reached at mklas@klasrobinsonqed.com.
To be considered for publication as a guest columnist, please submit your request here.